Aitana Sánchez-Gijón becomes a renowned fashion designer and businesswoman in 'La jefa', Fran Torres' first opera, with which she tackles a thorny issue such as surrogacy, with a story of job aspirations, game of mirrors and the hard decision between choosing to succeed at work or on a personal level. A film whose protagonists are female characters that once again show the change that is taking place in the Spanish industry. "Yes, changes are taking place in the industry, although it is a process that began some time ago, that continues and for which we have to continue fighting," declares the actress.
'La jefa' narrates how Sofía's (Cumelén Sanz) aspirations to become an assistant at an important fashion firm can be cut short when she becomes pregnant by her boyfriend, Nacho (Álex Pastrana). Doomed to give up a career for which she has fought tooth and nail, her boss, Beatriz (Sánchez-Gijón), a self-made woman, makes her a proposal to prevent her from putting her career on hold: Give her the son up for adoption in exchange. of a permanent position in the company. A deal with a series of consequences that neither of them could have foreseen.
One of the aspects that the film brings out is the way in which the instinct of being a mother can cause the darkest side of the human being to come out and that this can come from anyone, regardless of their social status or sex. "My character carries a very important wound from the past. Her need to be a mother at all costs arises when she meets Sofía, because she would not have dared to do what she ends up doing if she had not met her," explains Sánchez-Gijón in a Interview for eCartelera in Madrid.
"The labor glass ceiling has not yet been broken"
"I think that because she sees herself reflected in the character of Cumelén Sanz, she sees that ambition that she had as a young woman, that energy and passion for the work that she had, also the maximum potential of her fertility. In the end, a psychological link is established between them, which causes the treatment to be much deeper and more complex than it was at the beginning", continues the actress, pointing out that there is some criticism of the lack of work-life balance for women, who must sacrifice their aspirations at work when to be mothers.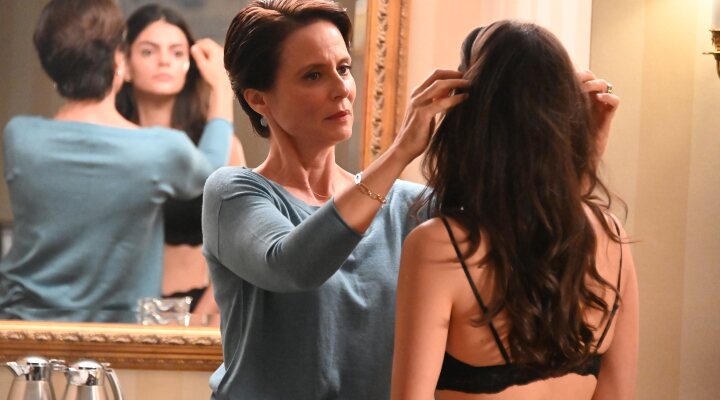 "This is the case of Sofía, who finds herself in the dilemma of having a child or pursuing the career she wants to pursue, which means that she has to dedicate herself body and soul to it. From the character of Sanz, we do see the difficulty that we have as women to fulfill ourselves professionally, to have a satisfactory and long-term career and to be mothers. Many give up their ambitions or to have children. That is something that the film knows how to reflect well, "argues the interpreter. "The glass ceiling hasn't been broken yet," she exclaims.
"It's one of the themes. Above all, 'La jefa' is a character film in which many factors influence how the relationship between Beatriz and Sofía develops," adds Sánchez-Gijón, who confesses that, for the film, the director was inspired by the films of Michael Haneke. "Especially in the tempos, in which everything is simmering more slowly, the ambiguity in which everything happens, where there is a lot of plot buried. It has something of that European cinema that is brewing a very strong violence that ends up exploding" , details the interpreter, pointing out that "the genre is at the expense of the characters and not the other way around".
"We still have to work to achieve a change in the industry"
'The Boss' stands out in that it is not a story of good guys and bad guys. "It was not up to us to judge our characters, but to understand their motivations and how these make them make the decisions they end up choosing. Initially, the two are convinced that they have made a deal that will benefit them," declares the actress, who highlights the importance of mature female characters as protagonists.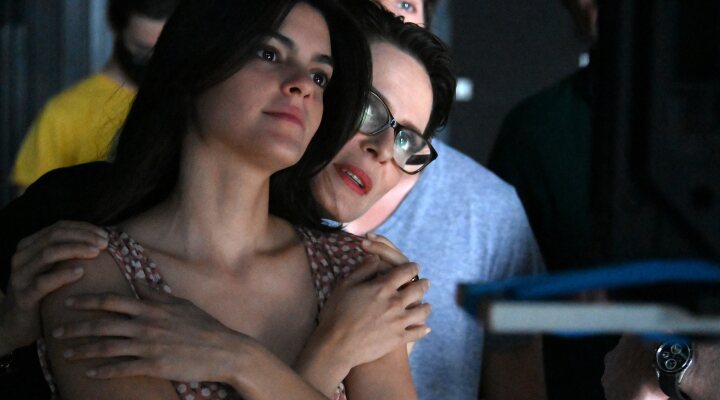 "A change is taking place in the industry, it started a few years ago, but it still has to get better. We are going in the right direction, it is natural and it is coming to us from other international markets. Half of the population has to be represented from their different realities and complexities and that means having main characters of different ages. In Spain, more stories of women who go out of the parameters are being produced. I only hope that it continues, "he ditches.
Directed by Fran Torres and written by Laura Sarmiento, 'La jefa' stars Aitana Sánchez-Gijón, Cumelén Sanz, Álex Pastrana, María Fernández Prat and Pedro Casablanc. A Feelgood Media production, Francisco Torres Quincoces, Hugo-Daniel Boyero Garmendia, Penúltima Toma AIE, Teoponte Cinematographic and Audiovisual Productions of Monte. Available in movie theaters from this April 29 by Filmax.