Abortionists injure two policemen, destroy a patrol car and attack pro-lifers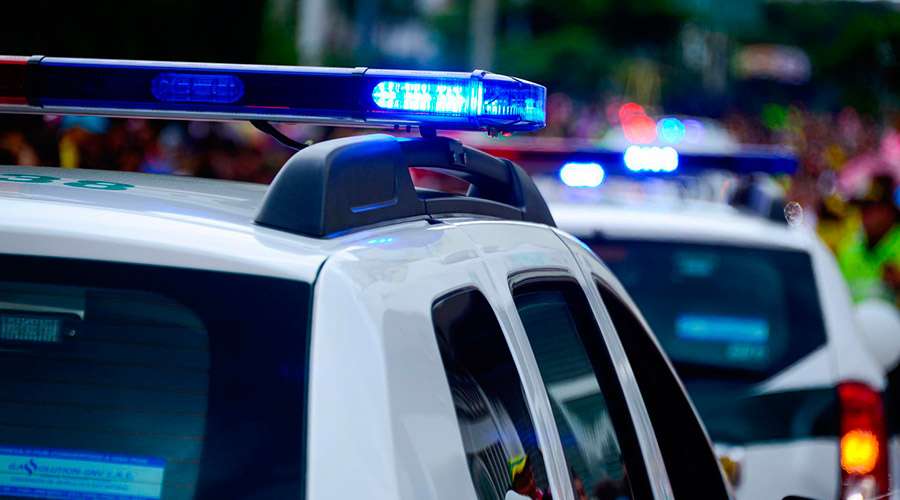 Pro-abortion activists have injured two Los Angeles police officers, smashed a police car window and assaulted pro-life activists during protests over the possible overturning of the 1973 ruling that legalized abortion in the United States.
Receiving update on protest @ Pershing Square. A segment of the group began to take the intersection. We attempted to communicate, clear and provide dispersal order to the group. Crowd began to throw rocks and bottles at ofcrs. We have one ofcr injured(Unk extent). https://t.co/nYMbwTUsxj

— Chief Michel Moore (@LAPDChiefMoore) May 4, 2022
Los Angeles Police Department Chief Michel Moore reported on Twitter that the protest of about 250 people took place on May 2 at Pershing Plaza in Downtown Los Angeles, shortly after 8:00 p.m. (local time). .
The acts of vandalism occurred an hour later, when the police received the order to disperse the attendees to free the traffic in that area. Moore reported that the protesters began throwing rocks and bottles and that the first officer was injured.
Los Angeles Police Capt. Issac Ruiz told reporters that the injured officer "was attacked by a group of rioters who hit him in the head."
On Wednesday morning, CBS News confirmed that a second police officer was also injured in the protest and that the Planet Fitness gym and City Hall building were vandalized.
The pro-life site Life News also shared a video of pro-abortion protesters smashing the window of a police vehicle. "When you think it's okay to kill a defenseless baby, smashing up police cars is nothing," the site wrote on Twitter.
Radical abortion activists attack the police last night.

When you think it's okay to kill a defenseless little baby, smashing police cars is nothing. pic.twitter.com/aYwDd3wjTh

— LifeNews.com (@LifeNewsHQ) May 4, 2022
In addition to this, a reporter for the Daily News who covered a similar protest in Washington DC, the capital of the United States, published several videos in which pro-abortion activists are observed verbally and physically assaulting pro-lifers.
Last night at the Supreme Court, I witnessed the pro-life group @PAUNOW get aggressively (if not violently) pushed/shoved out of a massive pro-abortion crowd, spat upon, thrown water on, screamed at. One pro-abortion protestor jeered, "Where is your God now?" pic.twitter.com/5o7NREOEKi

— Mary Margaret Olohan (@MaryMargOlohan) May 4, 2022
"[El martes] At night in the Supreme Court, I witnessed the pro-life group @PAAUNOW being pushed aggressively (if not violently) by a large abortion group. In addition, the group spat, threw water and insulted. A pro-abortion protester taunted: 'Where is your God now?'" reporter Mary Margaret Olohan wrote on Twitter.
Violence by abortion activists is likely to continue on the eve of the US Supreme Court's final ruling in the abortion case of Mississippi Dobbs v. Jackson Women's Health. It could overturn a pair of landmark decisions that have shaped abortion law and American politics for decades: Roe v. Wade, which legalized abortion nationwide in 1973, and Planned Parenthood v. Casey, who confirmed the Roe case in 1992.
On May 2, POLITICO leaked a draft majority opinion stating that the Supreme Court will overturn Roe and Casey. If the decision stands, more than a dozen states are expected to immediately ban abortion.
In a statement, the US bishops said that, while waiting for the Court's decision until the end of June, "we encourage everyone to intensify their prayers and fast for the final decision" to annul the legalization of abortion.