Five years ago, the Oscars were the talk of the town for several days in the wake of the Best Picture envelope mix-up. Five years later there will be talk again for several days about the Oscars, but this time it will be for a slap. Will Smith was able to spoil the moment he had been waiting for years in a minute that turned the 2022 Oscars into absolute disarray. And he sees that there are much more important things that we could be talking about, also related to the Academy Awards.
We could talk about the meetings of the protagonists of 'Pulp Fiction' (recreating the mythical dance), 'Juno' or 'The Godfather', who reminded us that the greatest asset that the Oscars have is still their stars and their history, and that in fact they know how to take advantage of them quite little. We could talk about Amy Schumer returning to value the position of presenter of the gala with witty jokes, with her acid point, capable of raising the most tense spirits with a good laugh. We could talk about the great performances of Beyoncé, Billie Eilish or Sebastián Yatra. From the reactions of the guests, much more relaxed and inclined to participate in the show than last year. From the lovely Youn Yuh-Jung, being everyone's grandmother again. From the spectacular speeches of Ariana DeBose and Troy Kotsur giving a voice to minorities or Jessica Chastain devoting her gratitude to talking about suicide and condemning the laws that separate us.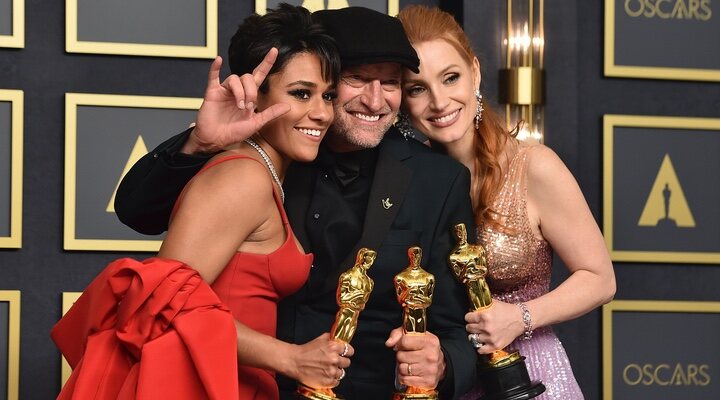 We could also talk about what hasn't worked so well, like that chaotic rundown that was able to make a James Bond special and, several awards later, bring out Rami Malek to present the song for 'No Time to Die'. Of an overly festive In Memoriam in which there were deceased first class and third class, with guests to talk about Betty White, Sidney Poitier or Ivan Reitman, but not about the others. We advocate specific tributes to no one, since the gala was longer than last year's. Of course, we can talk about those eight awards that were handed out while celebrities were still walking the red carpet, and then embedded in pieces during the ceremony in a confusing and anticlimactic way. What a pity that we could not enjoy the Oscar that Alberto Mielgo and Leo Sánchez bring to Spain for 'The wiper' as they deserve. We could talk about the fact that Regina Hall and Wanda Sykes were not up to par by reifying half the audience. That bringing in legends like Liza Minnelli when they're not in college creates the opposite effect they're looking for, even though Lady Gaga did a tremendous job supporting her.
The year of hope and inclusion
Of course we not only could, but we should talk about all this year's winners, who have formed a diverse track record, which shows that today's Academy begins to reflect today's world with the first openly LGTBQ actress (Ariana DeBose) , the first deaf actor (Troy Kotsur), the third filmmaker to win Best Direction in history (Jane Campion). And we can talk about 'CODA: The sounds of silence', without a doubt one of the most spectacular sprints in recent years. Yes, a film that does not have the technical or artistic quality to rub shoulders with 'The Godfather', with 'Parasites', with 'Titanic'. But it does have something that the rest of the nominees lacked quite a bit: emotion. With the years that we have been, how it will surprise us that academics have wanted to promote a hopeful, adorable, accessible film. It may not be enough to justify his statuette (although he has also made full with the three awards to which he was opting). It may be that you can see it coming perfectly, that you know how to make us tear and smile. Have a technical section without any shine. But it has reached the hearts of academics, and very likely it will from now on with the public that comes to see it now that they are going to discover it thanks to the Oscars. And above all, it gives visibility to the deaf community, to the CODAs and to the enormous percentage of the population with a disability who would never think that their stories would win Oscars. That's what prizes are for.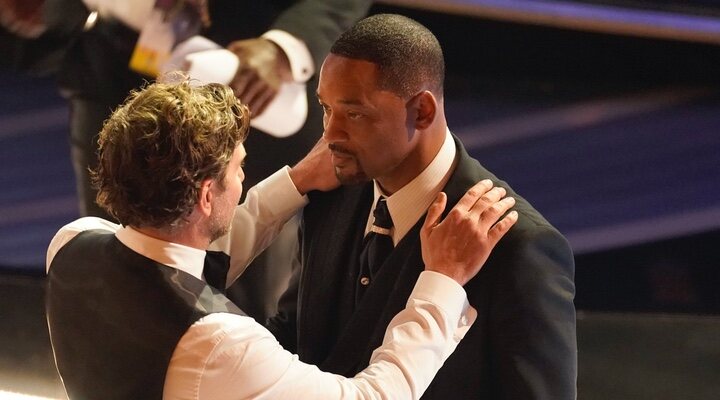 But no. We are going to end up talking about an absolutely unfortunate joke by Chris Rock for not having heard the number of times that Jada Pinkett Smith has talked about his alopecia. Let's talk about Will Smith's reaction. From the slap From "get my wife out of your fucking mouth". From the confusion. From the "is this a skit? Is it really happening?". From "and the Oscar goes to…Will Smith". Of the actor going up with his face contorted, with tears in his eyes. From his speech, in which he came to compare himself with such a controversial figure as Richard Williams, that not even his "official biopic" (with excessive time at the gala) was able to clean up. To protect his family and the actresses he works with. From the weight of stardom and how he has to laugh thanks that they don't do him a bit. From the advice given to him by a Denzel Washington that he didn't know where to go. That "many crazy things are done for love", the phrase that he ended up condemning a moment that is almost more uncomfortable than the slap itself. Will Smith has fought a lot to get to that Oscar. He is one of the biggest stars in the industry, capable of making box office and attracting the public. And in an instant, his moment has burst, and with it also the moment of all those who filled the Dolby Theater after two terrible years. He has burst a gala that was not going to go down in history for being one of the best, neither in rhythm, nor in content. But he could go down in history for all that half of the night's prizes represent, and the words of many of the winners. But he will go down in history for a slap. In the year of emotion, of inclusion, of hope, he will win violence again.
Gallery: Oscars 2022 Red Carpet