8 acts of love to live in a special way each day of Holy Week 2022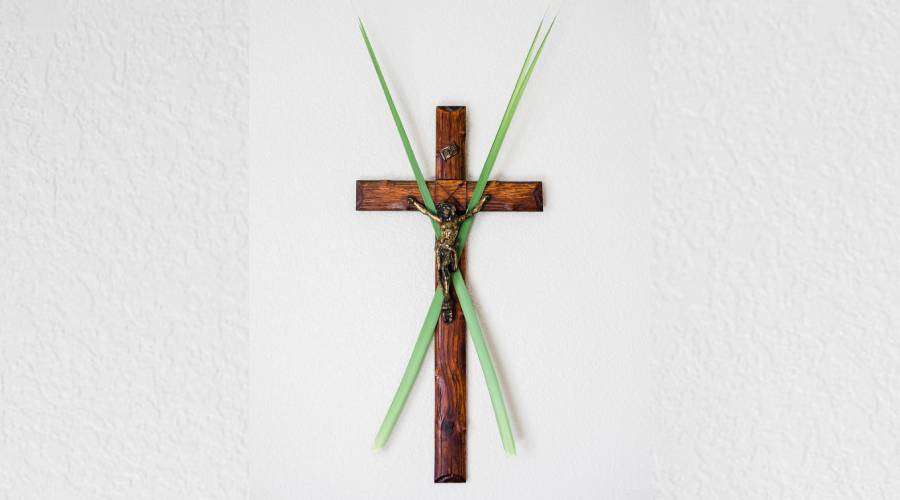 In a recent article published by the Catholic Link platform, they are encouraged to put into practice 8 acts of love to live Holy Week 2022 in a special way.
In the article, signed by Andrés D'Angelo, he questions: "What do you think if we follow Our Lord in this Holy Week and imitate him in his works of love for others?"
For Palm Sunday, it is proposed to put "joy in welcoming those who come to our home and make them feel like kings in our house".
"When our children come home from school, let it be a party and let everyone at the table feel that they are welcome and loved when they meet again," he says.
On Holy Monday, D'Angelo encourages us to get "the merchants out of our own temple. Let us remove from our spiritual life everything that does not allow us to worship in truth. Especially sin!"
"Holy Week is a propitious occasion to go to confession and ask for God's mercy in the confessional," he recalls.
On Holy Tuesday, call us to question ourselves: "Do we have a postponed conversation with someone who hurt us? Did we fail someone and are we avoiding them? Why not take advantage of this day to overcome those fears and bravely face the consequences of our actions?
"Perhaps our Lord has beautiful surprises in store behind a brave gesture! Let us put our lives in his hands and trust in him", she encourages.
On Holy Wednesday, the list is encouraged to make "a gesture of enormous generosity in the service of someone who needs it."
"What if we propose to give something big, something that costs us a lot? Let's do it! God does not allow himself to be outdone in generosity", he highlights.
For Holy Thursday, at the beginning of the Easter Triduum, the article recalls "the Lord's Supper, and the washing of the feet", and questions: "Do we love as Christ Loved the Church? Will we be able to give back to the Lord so much love that he gave us?"
"Today let us imitate the Lord's gesture of extreme service by washing the feet of others. Not necessarily the same as Jesus, but we can 'wash the feet' of someone we've heard gossip about or someone we know needs a word of comfort, or our company," he encourages.
On Good Friday, before the "Passion and death of Our Lord", the article questions: "Do we have any pain that tears our hearts?" Let's put it at the foot of the Cross. Today our Lord makes the supreme sacrifice that means our salvation ".
"What can we do for others? Any sacrifice, no matter how small, if we place it at the foot of the saving Cross, it becomes gigantic. Let us offer fast and abstinence today for someone who has wronged us. Let us seek to love with the Love of God, who gives until it hurts", she encourages.
For Holy Saturday, when "Our Lord (is) in the tomb, and his Mother alone, crying," D'Angelo advises accompanying "someone who suffers, in a hospital, at home or wherever we find him."
"Let us be the supportive shoulder that is available so that others can shed their tears. Let's listen carefully to someone who suffers, that lightens the heart, "she indicates.
"And let us remember throughout the day the painful one, with her heart pierced by seven swords, and let us know that after the ineffable pain, comes the glory of the Resurrection", he recalls.
On Easter Sunday, the article recalls that "He is truly risen!" and encourages translating "our joy into service."
"Why not commit to helping our family or friends with specific things? Let's be generous in delivery. Let us offer our help to those who need it, "she encourages.