You want to invest your £1,000 UK, right? That's wonderful!  We've compiled some suggestions for using your £1,000 effectively and preventing yourself from spending it all on a vacation overseas or shopping for useless items. Even while not every item on our list is technically an investment, it is still important to consider all of your alternatives and ensure that you are aware of the associated risks.
You might be thinking about whether an amount of £1000 is sufficient to begin investing? Absolutely. If you'd prefer, you may start significantly smaller and invest as little as £2 via a Free trade investing account.
Do You Know About Risks Associated With All Types Of Investment?
There are protections and rules in the stock market, but there are no assurances that you'll be successful. Investments may increase in value or decrease in value, even with the finest investing plan for your £1000, especially in the near time. Although there are techniques to lower your risk, it's still crucial to realise that both ups and downs can happen to your portfolio.
What is your tolerance for risk?
There are risks associated with investing, despite the fact that it may be a beneficial strategy to try to increase your wealth. Certain investments carry greater risk than others. It's crucial to keep in mind that making money on the stock market doesn't need you to select the riskiest assets. You may use a variety of strategies to reduce some of the risks associated with your investments. 
Tips For Investing £1000
Following our discussion of that, we will discuss some of the top methods to invest $1,000.
1. Place Your £1000 In A Savings Account
If you can't imagine losing your hard-earned money, keeping your funds in a savings account is perfect. Your capital will be secure thanks to the Financial Services Compensation Scheme, which will ensure you up to £85,000 in the event that the bank fails. Savings account holders must shop around for the best offers due to the pitifully low-interest rates that are offered.
For amounts up to £1,500, some current accounts offer rates as high as 2%. The greatest quick access savings account presently offers 1.1%, but if you're ready to lock your money away for a year or more, you can earn a little higher.
2. Purchase Shares In A Mutual Fund
The ideal course of action if you're plunging into stock market investing for the first time is to choose a collective fund that provides you wide worldwide recognition to a selection of the biggest firms in the world. This might be done through a worldwide fund from a reputable fund firm or an ETF on the MSCI World.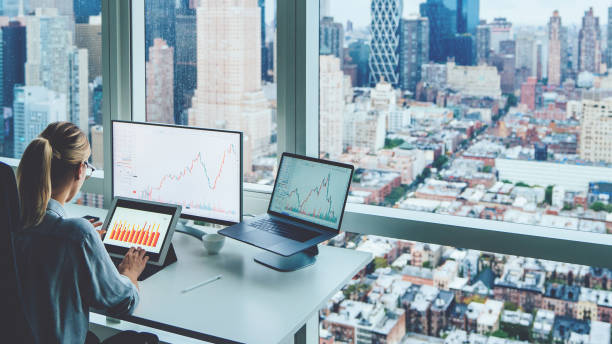 3. Invest Money In UK Stocks
Even if some UK shares, particularly large-cap banking and mining businesses, haven't been very popular or trendy in recent years, there are still a wide range of compelling options available to you. The majority of UK equities are compatible with ISAs, which is a nice perk of investing your 1,000 Pounds in them.
One of the most excellent methods to ensure that your assets are tax-efficient and that you keep more of the earnings on your investments is to do this.
4. Dividend stocks
Finding investments that pay dividends on a regular basis might be an effective strategy for trying to construct a portfolio that grows steadily. You can reinvest the income received to take advantage of compound interest even if the value of your dividend stocks doesn't increase.
Even fractional shares of US firms are available on the Freetrade app, and these shares will grant you a fractional dividend based on how many of them you possess. Of course, the share value of dividend stocks might increase and decrease. Additionally, it's crucial to remember that dividend payments aren't always guaranteed. 
5. Invest In Cryptocurrencies
Don't miss out on a chance of investing your £1000 in cryptocurrencies which have a high potential of earning money. The sector is highly speculative which means you can benefit from the high volatility of the crypto market. But, we suggest you perform deep research on crypto assets before investing. You can also use trading bots like Bitcoin Loophole to be aware of the price fluctuations of your crypto assets. Also, these bots will help you in simplifying your trade activities. 
Bottom line
Although investing £1,000 is unlikely to make you wealthy, you shouldn't undervalue the impact it might have on your financial situation. It may put you on the road to a brighter financial life if used appropriately. Think over your possibilities, including if you have high-interest debt and what you would like to invest in, such as stocks and shares or yourself.