365 Days has come to an end: 7 hot similar movies on Netflix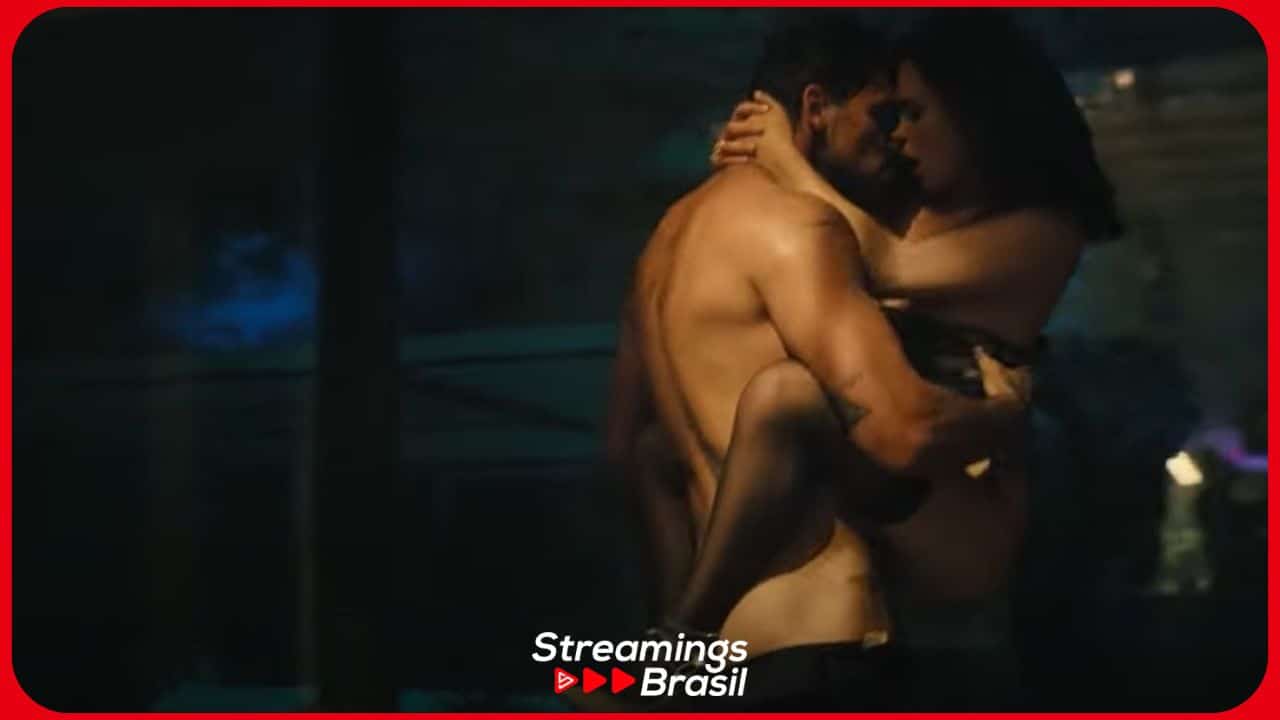 365 Dias: Finals has just arrived on Netflix, ending the famous – and controversial – trilogy by Blanka Lipinska. Fans were able to find out what happened to Laura and Massimo despite the film's shocking ending. Unsurprisingly, from the beginning, the saga has always been the target of criticism.
However, the success of 365 Dias is undeniable. The trilogy revolves around Laura and Massimo, two different people who meet in Sicily. In a violent way, Massimo forces Laura to stay in her life for 1 year and if she doesn't fall in love with him, he lets her go.
On Friday, August 19, Netflix made the third film available. With that, fans could check the outcome of the controversial couple. But, if you're looking for movies of the same genre, here's a list, with 7 excellent options to watch today.
7 spicy movies like 365 dias
Note: All movies on the list are available on Netflix.
1 – Fifty Shades of Gray
The feature is based on books that have the same name and is one of the closest to 365 dias. In it, we follow the story of literature student Anastasia, who is 21 years old. She interviews young billionaire Christian Grey, as a favor to her roommate Kate Kavanagh.
So she sees him as an attractive man, and he is equally fascinated by her. Although Anastasia is sexually inexperienced, she dives headlong into this relationship and with that, ends up discovering the pleasures of sadomasochism, becoming submissive to Grey.
2 – Infidelity
The film Infidelidade, had its premiere in 2002. However, it also promises to be successful among fans of 365 Dias. Infidelity stars movie stars Richard Gere and Diane Lane. In suburban New York, Connie Sumner is married, has had a happy and secure life with Edward for 11 years and has a son named Charlie.
However, apparently nothing could stop the couple's happiness, but love is put to the test when Connie runs into Paul Martel, a sensual Frenchman. The two become lovers and are gripped by a passion that only grows, while the woman's behavior begins to raise suspicion in Edward.
3 – Nymphomaniac

Image: Disclosure/Netflix
Nymphomaniac is a typical erotic story, just like the 365 Dias. The film tells the story of a woman, from her birth to her 50s, told by the main character, the self-diagnosed nymphomaniac Joe.
On a cold winter night, an old bachelor finds Joe beaten and unconscious in an alley. After taking her to her apartment, he observes her wounds and tries to understand why things could have gone so badly. He listens intently as, in 8 chapters, he suddenly retells her exuberant life story.
4 – The Secret Life of Zoe
Another racy movie that is successful is The Secret Life of Zoe. A film that portrays the insatiable passion for sexual acts. Zoe is a successful businesswoman who seems to have achieved everything, like the dream husband she loves, two wonderful children and an excellent career for example.
Zoe's Secret Life has several steamy moments just like 365 Dias. As perfect as her life is, she's still drawn to temptations she can't resist or can't escape. As she pursues a secret life, Zoe finds herself risking everything she has when she chooses a dangerous path she may not survive.
5- Pleasure Therapy
Another spicy classic available on Netflix is ​​the movie Power Therapy. The film's story revolves around Joseph and Maria's sex life., that newlyweds seek to innovate their practices, through the help of a sex therapist. Joseph loves his wife Maria immensely.
However, he is shocked when, in a joint therapy session, she confesses that she has always faked her orgasms. From then on, the story begins and both will embark on a journey to discover the practices of unusual tantric sex.
6 – Through My Window
Another option available in the Netflix catalog besides 365 Dias is the drama Through My Window. In it, the air of seduction is constantly present in the lives of the protagonists.
The story follows young Raquel, who falls in love with a cold and complicated boy who lives next door. When fate brings them together, they must learn together to deal with all the desire and passion they are harboring.
7 – The Boy Next Door
The Boy Next Door is also a movie with several steamy scenes that is available in the Netflix catalog.
After being betrayed by her husband, teacher Claire Peterson is about to get divorced. She lives alone with her teenage son, until she realizes that a young man has just moved in next door. Seductive Noah Sandborn quickly offers help with household chores and becomes best friends with Claire's son.
Gradually, the neighbor begins to seduce her, leading to a night of love between the two. The next day, the teacher decided it was all just a mistake, but Noah doesn't intend to abandon her anytime soon. In this way, the love affair becomes a dangerous obsession.
So what did you think of the last movie? 365 Dias?
Surely, you will also like:>Only Murders in the Building, Season 3 on Star+: All About
> 365 Days 4 (365 DNI 4) on Netflix: Everything we know so far
By the way, be sure to follow Streamings Brasil. After all, here you don't miss anything from the movie.