30 years ago, on the Day of the Virgin of Fatima, Pope Francis learned that he would be bishop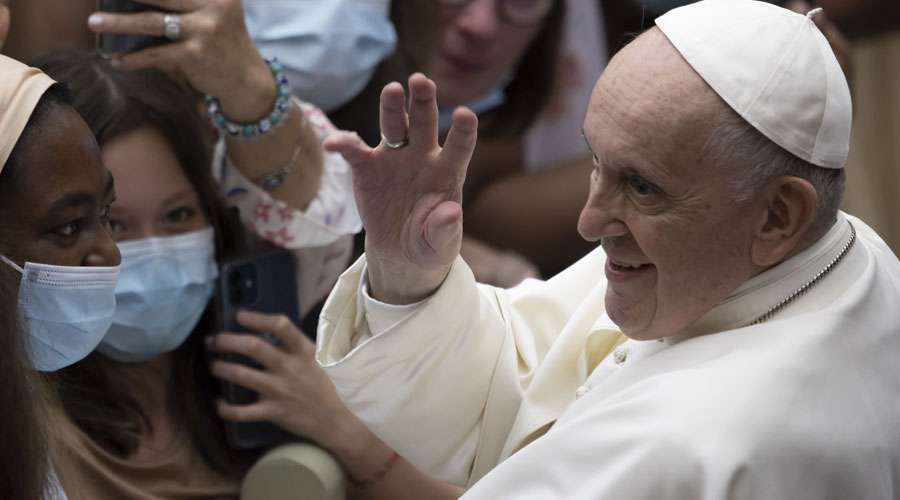 In 1992 Jorge Mario Bergoglio lived in the city of Córdoba, where he dedicated himself to being a confessor, after some years of directing the Jesuits in Argentina. On May 13 of that year he learned, unexpectedly, that he would become bishop.
This is what he himself recounts in the biographical book "The Jesuit"written by Argentine journalists Sergio Rubín and Francesca Ambrogetti.
In the book, Pope Francis recalls that the then Apostolic Nuncio in Argentina, Monsignor Ubaldo Calabresi, "called me to consult me ​​about some priests who were surely candidates for bishop. One day he called me and told me that this time the Consultation should be personal.
"Since the airline was flying Buenos Aires-Córdoba-Mendoza and vice versa, they asked me to meet at the airport while the plane was going to and from Mendoza," says Pope Francis.
"That's how we talked there –it was May 13, 1992–, he asked me a series of questions about serious issues and, when the plane, already back from Mendoza, was about to take off back to Buenos Aires and they tell me that the passengers must present themselves, he informs me: 'Ah… one last thing … he was appointed auxiliary bishop of Buenos Aires and the appointment was made public on the 20th. Just like that he told me".
Upon hearing the news of his appointment, which was indeed made public on May 20, 1992, Pope Francis said his first reaction was surprise. "I blocked myself. As I pointed out before, as a result of a blow, good or bad, I always block. And my first reaction is also always bad.

Episcopal consecration of Jorge Mario Bergolio, today Pope Francis. Credit: Courtesy of Argentine Jesuit Brother Mario Rafael Rausch
Jorge Mario Bergoglio received episcopal consecration on June 27, 1992, at the age of 55, thus beginning his service as Auxiliary Bishop of Buenos Aires.
When asked about his appointment, some time later, as Coadjutor Archbishop of Buenos Aires, the Holy Father said that his reaction was the same as when he was told that he would be an auxiliary bishop.
"As I was your vicar general, when [el Cardenal Antonio] Quarracino asked Rome for a coadjutor, and I in turn asked him not to send me to any diocese, but to go back to being an auxiliary bishop in charge of a zonal vicariate in Buenos Aires. 'I'm from Buenos Aires and I don't know how to do anything outside of Buenos Aires,' I explained. But on May 27, 1997 in the middle of the morning he calls me [Monseñor Ubaldo] Calabresi and invites me to lunch."
"When we were having coffee, and I was about to thank him for the invitation and say goodbye, I see that they bring a cake and a bottle of champagne. I thought it was his birthday and I almost greeted him," she recounts.
'But the surprise came when I asked him.'No, it's not my birthday – he replied with a broad smile – what happens is that you are the new Coadjutor Bishop of Buenos Aires". That happened on June 3, 1997.
Bishop Jorge Mario Bergoglio, today Pope Francis, fully assumed the seat of the Archdiocese of Buenos Aires on February 28, 1998, after the death of Cardinal Quarracino.