3 women share their secret of happiness on their 50th birthday as consecrated women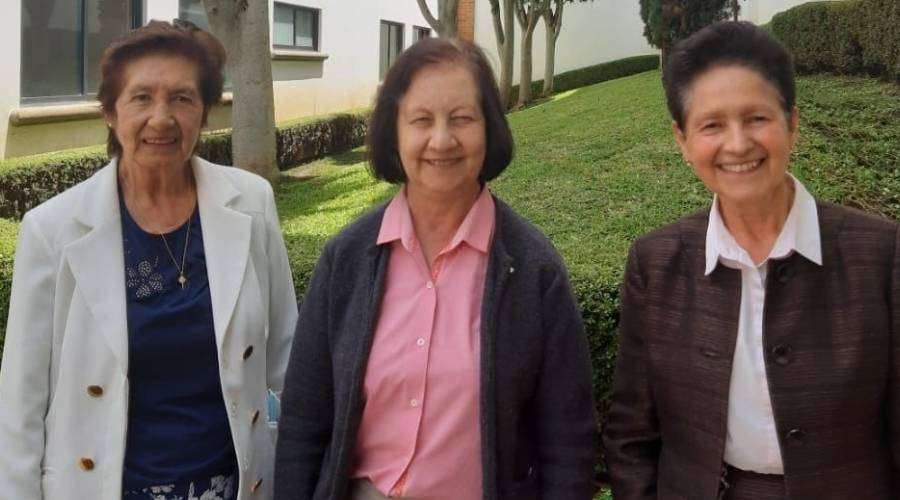 Three women shared the secret of their happiness on their 50th birthday as consecrated women of Regnum Christi.
Within the framework of the month of consecrated life, which is celebrated every year in February, Regnum Christi shared the testimonies of María Laura Moreno, Teresa Vaca and Teresa Vaca, who in 2020 celebrate half a century consecrated to the service of God.
There are currently around 21,000 consecrated women of Regnum Christi throughout the world.
María Laura expressed her encouragement to young people "to dare to live the experience of God, to approach the Eucharist, she never leaves anyone indifferent, make an attempt".
"And then God takes care of others, He transforms people little by little and they will be happy," he assured.
"I feel very small and weak, but with Jesus in me I am very big and happy. I feel safe in the service and in my apostolate because I have the strength and existence of God", she expressed.
María Laura has studied Educational Administration and has three diplomas and a master's degree. She has founded centers for consecrated women in Mexico City and Guadalajara. Now 70 years old, she works in the evangelization of children and youth in the Mexican state of Michoacán.
Griselda Suárez, 71, assures that in her life "I have felt the presence of God, more strongly when I have tribulations, but I have never moved away from the Eucharist, nor from the Virgin Mary, so you never move away from God ".
The sixth of 12 children, Griselda has worked in the evangelization of children in Spain and Mexico, and today she works with young people in a school in Michoacán.
For her part, Teresa Vaca expresses her gratitude to God "for having called me to the consecrated life and for allowing me to reach this 50th anniversary."
"God is faithful, I have felt him present in my life and it is a joy and satisfaction to give him to others and bring them to him. I feel fully fulfilled and happy in my vocation," he said.
Teresa, who has been a teacher and has worked for a long time in Michoacán and Jalisco, currently brings groceries and medicines to marginalized areas in Mexico.
"Society needs people, committed apostles to spread the love of Christ throughout the world. Do not be afraid to open the doors to Christ", he encouraged.