Trailer of Money Heist Season 5
Unfortunately, we don't have any trailer for this season of Money Heist. However, we do hope to see the trailer as well as a poster very soon. The series has been renewed for another season and we hope to get the trailer as soon as there is any news about its premiere.
Sneak Peak into the Past
Money Heist series started off in 2017 with its first season airing on Netflix. The show set many standards and records worldwide since it premiered. Currently, the show is holding the record of being the most binged non-English show on Netflix. The fourth season of the series aired on April 3, 2020 and gained a lot of appreciation with over more than 60 million views. La Casa De Papel, also known as Money Heist is a show about a Professor, who is involved in heisting with his other clan members. However, till now two heists have been showcased in the four seasoned series.
The series has been renewed for its fifth and final season of the franchise. Netflix has officially confirmed that this season of Money Heist will be the final one and after that the heist will come to an end. The shooting for the show has already begun in August in cities like Spain, Denmark and Portugal. Season five shooting was supposed to get started in July itself, but due to the pandemic it got delayed.
Till now, any release date regarding the show has also not been confirmed. We can expect it to premiere some where near about early 2021, if everything went right without any delay. The first season of La Casa De Papel premiered in 2017, second in 2018, the third and fourth seasons in the year 2019 and 2020 respectively. So, if we have a look at this pattern, we can assume that the show will be aired in 2021.
Cast and What to Expect from Money Heist Season 5
We can expect the following casts in season 5 of Money Heist:-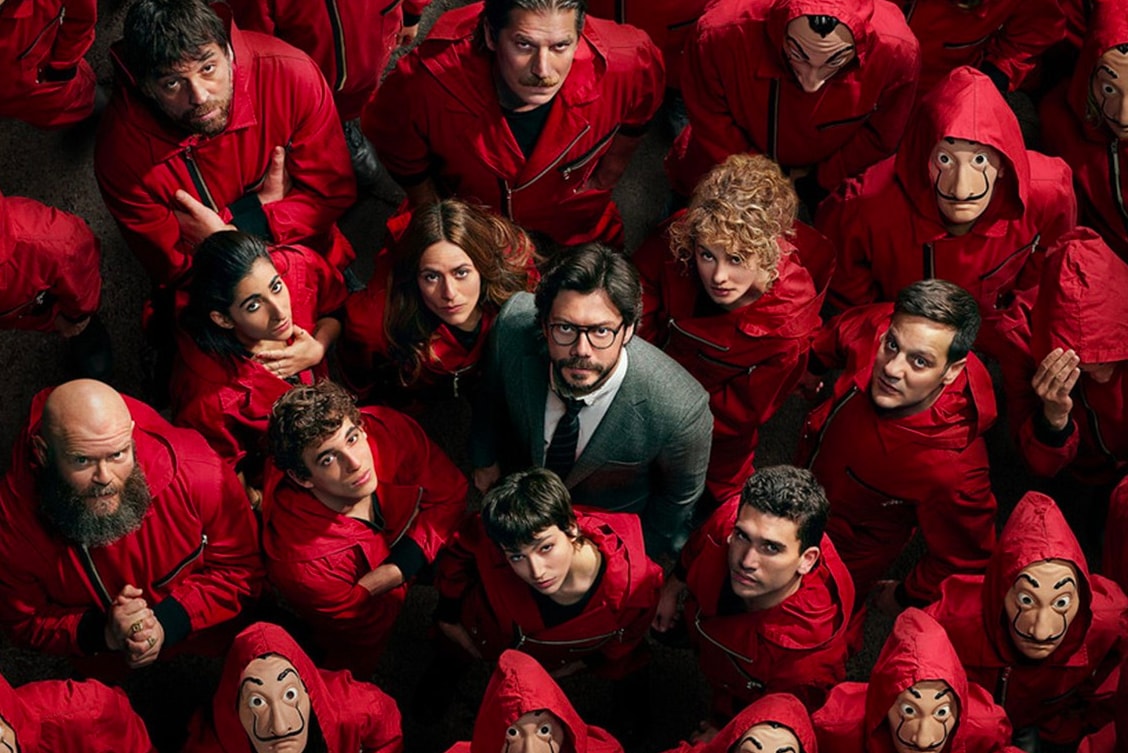 Ursula Corbero as Tokio, Alvaro Morte as the Professor, Itziar Ituno as Lisbon, Miguel Herran as Rio, Esther Acebo as Stockholm, Jaime Lorente as Denver, Darko Peric as Helsinki, Enrique Arce as Arturo Roman, Pedro Alonso as Berlin, Najwa Nimri as Sierra, Rodrigo De La Serna as Palermo and Jose Manuel Poga as Gandia.
Expected Plot:–
Season four left the audience astonished and terrified with a lot of unanswered questions. The final episode of season four witnessed Inspector Sierra pointing a gun towards the professor in his bunker. Some theories also came into light that maybe the Professor and Sierra are siblings. Most probably, season five will begin from where season four ended. Furthermore, this will be the last season of the franchise. In it, all the secrets will be revealed. This season will probably tie all the loose threads and we can expect that the series will close in style. Production and the crew must have planned something to another level in this season.
Synopsis of Money Heist Season 5
Like every season of Money Heist, this season will also catch up another Heist or it can also continue till the last one. A lot of drama, emotions and burglary will be seen in this season. Since, it is the final season of the series, expectations have risen sky high already.