Have you ever sat in a corner and thought about your dull complexion yet pleaded to god for an overnight magical bottle? Just to get instantaneous WHITE GLOW. Well! it may Sounds spooky, but it's good to be true. And I bet we all have been in such a situation at some point or another. Moving on! have you ever wondered why your skin isn't clear enough or whenever you look at yourself in a mirror you only see a tired looking replication scrutinizing back at you? And I am sure you might be thinking that if you had followed your grandma age-old remedies then you would've been in a different spot than you are in currently.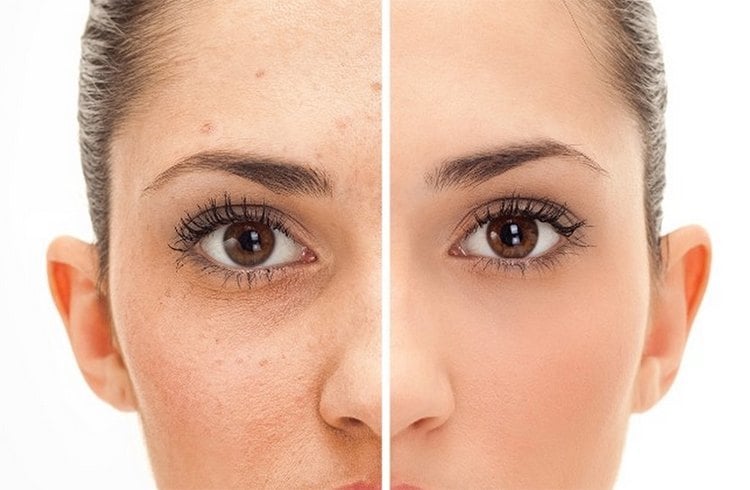 What if I tell you that you still can get clear complexion overnight? So stop regretting and devastating yourself as I am going to tell you some quick tricks and turns which can totally change your game from dull to flattery skin, so get in the car with me and evoke your clear complexion again. Yes, you heard it right! I will be providing you the magic bottle so that you can get clear complexion overnight. But first, acquire more about what causes dull complexion?
What Causes Dull Skin?
There could be innumerable causes to a dull complexion. It could either be the triggered due to undue pollution in your area or due to your super stressed out daily routine or due to your wrong habit of taking drags of cigarettes or feeding of alcohol. No doubt these are the root causes, but I can tell from my experience that dull complexion largely depends on inside out. In other words, it means what you eat is what you reflect! Even if you are spending thousands of bucks on fairness creams or on posh skin care beauty treatments and still not getting clear skin and white complexion. It is because when it comes to the healthy rich fare you are miserable.
Trust me on this; nutrient deficiencies can cause major skin issues and in extreme cases, it can be a source of cancer. So, it is not too late to be who you want to be! Every glow comes from the inside flow. It is always essential to eat food that is enriched in nutrients and proteins, not only it will enhance your skin but also empire your detoxication and hormonal system.
Other ins and outs of a dull complexion are not removing makeup before going to bed.
Who wants to remove makeup before going to bed? Every woman desires to wake up like an actor wakes up in a movie gorgeously and stunningly. And tine tiny amount of credits we women can give to our laziness! I am not at all amazed to see your reaction but what if I tell you the fact that going with makeup on to the bed can age your skin up to 7 times faster. As in the night, the skin is restoring and regenerating new cells whereas putting makeup to the bedtime can block sensitive pores and glands which can cause popping out of breakouts and other skin damages. So, it's better to always wipe it out with a makeup remover. It also helps in removing the dust particles and freshens your skin. It is better to break out your laziness than allowing floating out of those evil tiny pimples.
Adding too much sun rays to the list. Too much UV radiation can be a major reason for a dull complexion as well as tanned skin. Sunscreens may act as a shelter to your home but still in a short period of time. Suntans can be the reason of your quick anti-aging and you will be quite spooked to read this that direct UV rays can be the reason for 80% of your skin aging as well as causing skin problems like wrinkles, dark spots. I think it's time for you to say Bye-bye to those beachy days in a bikini!
Other aspects mayhap built on this assumption, that you might be too busy to exfoliate your face as dryness and dead cells are the common source of a dull complexion. You may be staggered to know that exfoliating your skin once or twice a week can remove the exclusive sum of dead cells that are clogged deep in your skin. It smooths it out plus makes it fresh and whitens your skin naturally. After the exfoliation method, your complexion might be calling out for something generous like a moisturizer, which seals up the gaps among the skin cells and also increases the blood flow which eventually ends up giving away a clear skin complexion.
8 Incredible Bunch Of Tips To Get A Clear Complexion
Glowing skin is always in! And as a matter of fact, we all know that some people are blessed with naturally glowing skin while some actually have to work hard over achieving it. let me tell you that the best way to get spotless and clear complexion is to stick to remedies as they are incomparably reliable, safe and they don't burn a large hole in your pocket. So, your skin can start looking at its best with these quick tips and tricks for clear skin!
Tomato-Lemon Face Pack
What do we need?
1 Tomato2
2 tablespoons of lemon juice
3.Aloe-Vera gel
4.1 teaspoon rose water
What do you need to do?
Tomato is on its way to give you clear complexion! Tomato contains lycopene that helps fighting pigmentation and has enriched properties that can help in anti-aging and skin to glow. This face pack will not only lighten your skin tone but will also diminish tan and remove dead skin cells. To make the face pack, cut tomato into 2 pieces, blend it with two tablespoons of lemon juice and augment the small amount of aloe-Vera gel to it. Along with that add, 1 teaspoon rose water to make a smooth paste. Apply it on your face and let it sit on for 15-20 minutes. Wash it off with cold water. Put on toner on your skin after you are done.
How frequently you need to do this
Preferably three to four times a week for clear skin
Yogurt Pack
What do we need
1. 2 tablespoons of Yogurt
2. ½ teaspoon turmeric
3. 1 tablespoon gram flour(Besan)
4. ½ teaspoon honey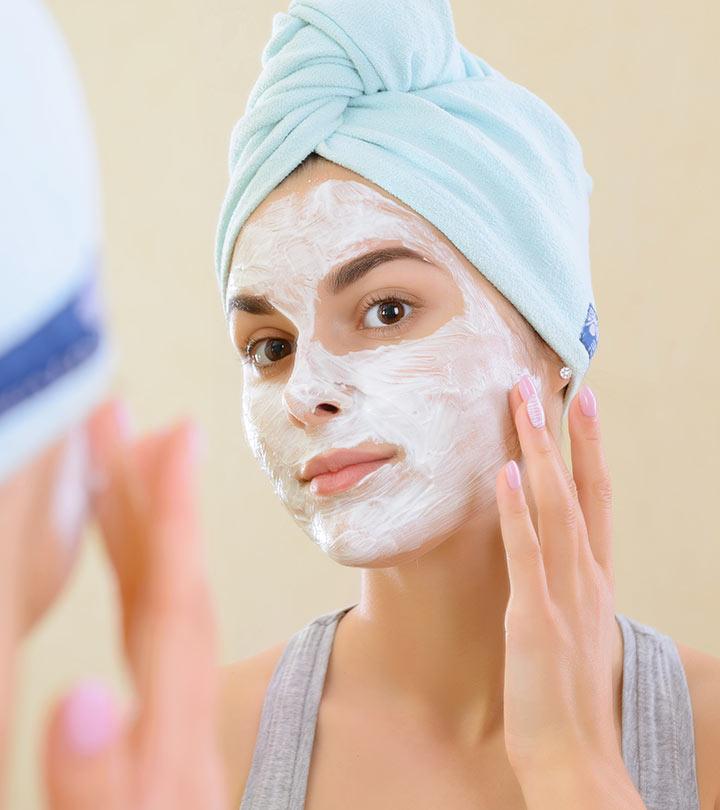 What do we need to do?
Homemade Packs are workouts for your skin. In this recipe, yogurt will lighten your skin as it is augmented with the lactic acid property. On the contrary, the gram floor will cleanse it thoroughly and remove all the accumulated dirt from the pores. Simply mix all the above components together in a bowl to form a flat paste. After that apply on your face as well as your other skin parts which are tanned! Apply it on and leave for another 15 minutes and finally rinse it off. This will recover your skin texture and simply assist you in lighten and whiten!
How frequently you need to do this
Repeat this twice a week for better results
Milk And Honey
What do we need?
1.3 tablespoon Milk
2.2 tablespoon honey
3.1 teaspoon lemon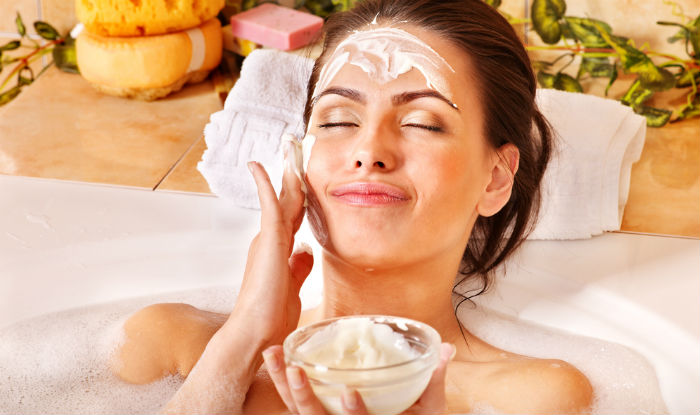 What do we need to do?
Milk and honey make for a wonderful combination for your skin. While milk contains natural enzymes that lighten your skin complexion and even out your skin tone, honey soothes, smoothes and softens your skin. In Addition, if you talk about lemon? There is no way you can achieve a spotless and clear complexion without the use of lemon. All the three will nourish your skin and make it radiant and glower than you thought. Now what you have to do is to simply sum all elements together to make a paste. Smear this paste on your face and rub in circular motions. Allow it to sit for 15 minutes and then wash away with water.
CAUTION- use low-fat milk if you possess oily skin and full cream milk if you have dry or sensitive skin.
How frequently you need to do this
Repeat every single day for smoother and clearer complexion.
Egg Pack
What do we need?
1.Egg white
2. 2 tablespoons of olive oil
3.2 tablespoons of lemon juice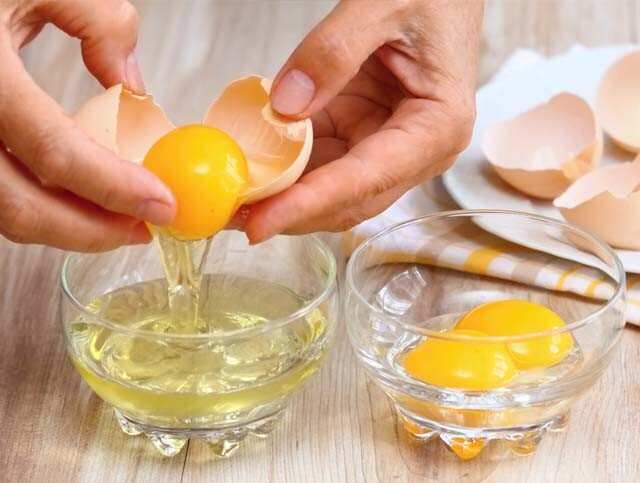 What do we need to do?
Did you know that the egg whites can make you white! The contents of the egg are of utmost utility to the skin and the complexion. It increases the blood circulation and tightens your facial pores. Whereas olive oil offers nourishment and moisture. And a constant friend in all the mixtures is lemon as it supports in reducing blemishes and dark spots. So just quickly beat an egg till it's completely fluffy and frothy. Apply the white portion mingling it with olive oil and a pinch of lemon juice to your face and wait for it to dry. Wash off with regular water.
CAUTION- you can also swap lemon juice with either lavender oil or tea tree oil to reduce the smell of the egg.
How frequently you need to do this
You can try this remedy once a week
Fuller's Earth
What do we need?
1. 2 tablespoons of fuller's earth (Multani mitti)
2.1 spoon tomato juice
3.Tweak of turmeric powder
What do we need to do?
Say goodbye to oily skin! As fuller's earth is here to the rescue! It is quite unbelievable that fuller's earth can do sensations to your skin. It helps in soaking up unsolicited oils from the skin. Therefore, it is great for those who have acne prone skin. Plus, there are the battery of other things to it, the minerals inclusive of lime, alumina and iron oxides present in Multani mitti face pack! can give you a fair complexion. These minerals essentially ensure a healthy and clear complexion certainly. However, the tweak of turmeric can be icing on the cake! So, to encash on all these wonderful benefits, add all the assets to the bowl, Mix it well. Apply the paste in an unfluctuating layer on your face and leave it on for 15 minutes and then tint it off with lukewarm water.
How frequently you need to do this
Add this to your skincare routine. You can use it every day precisely, it works well to all skin types but if you have dry skin you must prefer this twice a week.
Fruit Pack
What do we need?
1. 1 avocado
2. 1 piece of papaya
3. ½ cucumber
4. 2 tablespoons of cream
What do we need to do?
Fruits can actually do wonders for your skin and can actually make it glow. Therefore Avocado is rich in fats that nourish the skin making it smooth and soft), papaya contains enzymes that lighten the skin and cucumber play a pivotal role in soothing the skin. Mash all these three fruits. Mix them all together and add 2 tablespoons of cream to it. Apply this pack onto your face and let it stay for 20 minutes. Rinse it off with warm water. You can also replace cream with Multani mitti if you have oily skin because it is only going to make it more oily.
How frequently you need to do?
you must repeat this remedy twice a week for awesome results.
Skin Creams
There is a wide range of products that are being offered by the various skin care companies. These companies every now and then launch a variety of skin creams that are suitable for different skin types and also provide for innumerable skin benefits. These companies also largely promote their creams, but mind you!! Don't you get smothered by just watching those flattering commercials and spend a hefty amount of money on those creams? Be thankful because right here, right now I am going to tell you the names of those that are best in the business and they are basically going to drive away all your questions regarding how to get a clear complexion.
1. Ponds clarant B3 dark spot correcting cream – it's a master at reducing dark spots and giving an even tone to your skin.
2. Clean and clear advantage mark treatment– it works for all skin types and is great at reducing post-acne marks
3. Olay white radiance whitening intensive cream moisturizer– it gives you the vital benefits of smoothening your skin, lightening discoloration and providing sun protection.
4. Lotus herbals skin whitening and brightening gel crème– it moisturizes the skin really well and contains multiple skin whitening agents such as grape, mulberry, and milk enzymes.
5. Neutrogena fine fairness brightening serum– it aids issues like pigmentation, dark spots, and dullness. It gives an unmatched even skin tone. It works wonders for oily and combination skin.
Facial Masks
Facial masks have become like an emerging trend. There is suddenly a splurge of facial masks that have come up and that provide diverse benefits for the facial skin. Originally face masks only offered a benefit and that was the glow but now the benefits it provides are unmatched and uncountable. But in this sea of products, which one are you going to choose? Don't stress out just yet!! Look down below as I provide you the names that rule the face mask industry.
1. Oskia renaissance mask-do you have skin that looks tired and dull? So this one's a treat for you guys as it smoothens and revitalizes. It also gives an uneven skin tone and clearer complexion.
2. First aid beauty 5 in 1 bouncy mask– it is the ultimate pick up for a post-party skin besides that it soothes, hydrates and provides an advanced radiance to your skin
3. Pixi mud mask– has your skin been facing bouts of breakouts? Then this one's surely for you as it draws impurities out from your skin and fight blemishes from its source and gives you a glowing complexion.
4. The face shop real nature lemon face mask– don't have much time? Then this mask is just the right deal as it gives a brightened, evened out complexion that too in an instant. It also renews and revitalizes the skin.
5.Charcoal mask: peel of face mask– this mask instantly extracts all the dirt, dead skin cells, whiteheads, blackheads, and excess oil. It tightens the pores and targets acne and other impurities leaving the skin visibly brighter and smoother.
The Bottom Line
All that's mentioned above is just going to do one gospel thing and that is that it's going to make your skin very very clear. Since skincare is a divine responsibility, and you must do everything in your control to achieve the prettiest skin that you weren't even maybe born with. So you don't have to continue cursing the lord or continue to overthink your brains off for acquiring a clearer skin. You basically just have to follow the skincare remedies which are simple and less time to consume. So what are you waiting for? Gather all the ingredients and get ready as you are going to possess the best skin you're ever going to have. so now we have explained everything about how to get a clear complexion its remedies we hope you will get what are you looking for. ALL THE BEST KEEP GLOWING.
ALSO READ
White Heads? Remove Them Overnight (IN 16 EASY STEPS)
Six Pack Abs? Get Them In Just 17 Days (WITH PICS)