The relationship between a human and an animal is always pure. The sincerity in the eyes of animals always attracts humans to feed and care for them. This documentary is also based on this feeling. My Octopus Teacher is a film that shows the bond between a man and an octopus. Exploring different places underwater is one of the favorites and exciting things for us but sometimes we forget that we are entering someone's house without any permission.
The Storyline of My Octopus Teacher
This film is based on an event of 2010 where an underwater diver swims with a young octopus and explores the dark secrets of the ocean. Foster the main character starts underwater diving near the coast of South Africa. He starts filming his experiences in order to showcase it to his family and friends. A young octopus full of curiosity starts capturing the attention of foster. Initially, octopus got scared but after several months, foster can win his trust.
If you want to lighten up your mood with a unique story full of funny and amazing scenes then yes, my Octopus Teacher is the best for you. Craig Foster himself played the main character in the movie with a young octopus. The directors of this film are Pippa Ehrlich and James Reed.
Best Moments of My Octopus Teacher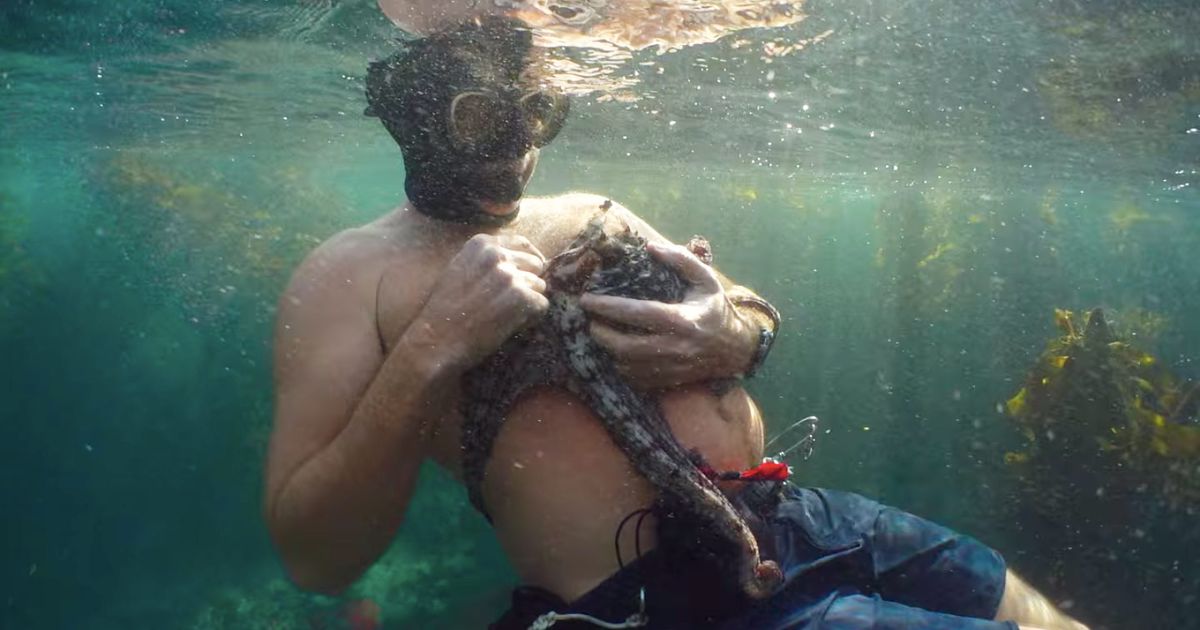 Did you know, elephants feel the same way after seeing us as we feel after seeing a dog puppy? Similarly in this movie, the shocking and funny moments of Foster with the octopus are just priceless. Winning the trust of an animal that is not used to us is something hard.
Craig Foster has played the role with ease underwater and with this staggering creature. Foster has to wait for months to win the trust of this octopus and after that, they both started exploring each other in every possible way. Swimming with octopus is a whole different experience for him as he mentioned in his interview.
My Octopus Teacher: Binge It Or Skip It?
It depends on your mood and the genres you prefer to watch on Netflix. If you want to soften up your heart with the innocence of an octopus that doesn't know anything about us, then this movie is best for you. But if you like to watch action-packed movies or adult movies on Netflix then you should try something else. Skipping this movie is not a good idea for anyone because this movie portrays the emotion of an animal that doesn't know how to convey his emotions.
Synopsis of My Octopus Teacher
The underwater direction is always a tough task and the directors completely succeeded in it. Its 8.6 IMDB rating says it all in very few words. Fans love the scenes of winning the trust of an octopus by Foster. The realistic scenes with background score make it more appealing to the fans. Netflix will surely try their best to come up with other unique ideas to filming a movie with an animal which will showcase the life of an animal.