Enola Holmes Trailer
A beautiful world of a lesser-known sister of the great Sherlock Holmes, Enola Holmes has a lot to give you and intrigues you to know more about it. The casting is phenomenal and the performances are exemplary. Millie Bobby Brown and Henry Cavill are the apt choices to play the parts they played. Enola Holmes will shed optimism onto you. And will make you ask for more. Hence, a franchise will be in the making for sure with a promising story, and fascinating cinematography.
Millie Bobby Brown is one of the producers of the movie. She is positive about the sequel. Because there is so much more about the character to be known. 23rd September 2020 was the release date of Enola Holmes. It is yet in the breathing zone of the OTT platform (Netflix). The movie has already become one of the highest viewed movies on Netflix. This shows a lot of promise to the fans. Also considering the obstacles in today's world. The production is sure to be delayed.
Cast and What to Expect from Enola Holmes 2
The casting of Enola Holmes is pinpoint and apt. Could not be better done than this. Henry Cavill as Sherlock Holmes, Millie Bobby Brown as Enola Holmes, Sam Clafin as Mycroft Holmes, Helena Bonham Carter as Eudoria Holmes and many more are helming the cast. Forbes has stated the film to be "excellent". The movie is a beautiful movie with a further establishment of the cards. However, when we extract the critical part of it. You might get a mixed report. Rotten Tomatoes and IMDB will give you a mixed accumulated report. But if you read each review, every one of them will say it out loud, that they want more of it.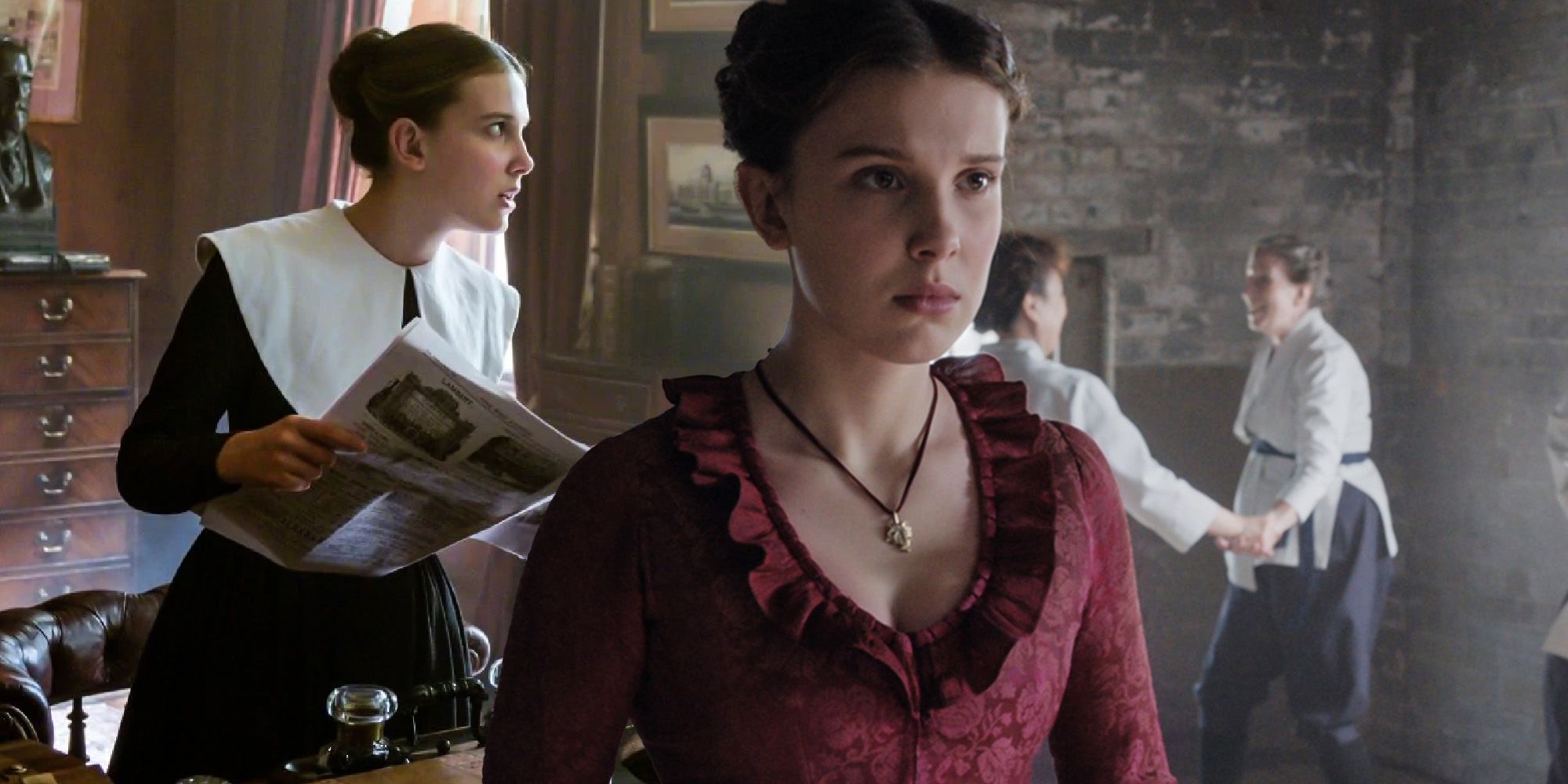 Synopsis Of Enola Holmes 2
Enola Holmes is a bridge to a whole new world of sleuth encounters. Beautifully carved messages addressing feminism and equality is on the cards for sure. The sequel will surely be on the cards with the certain reciprocation of the world engrossing with the modern growth of the world. Enola and Sherlock camaraderie is surely expected by the fans in the coming movies.