The trailer of After Life Season 3
Sneak Peek into the Past
After Life season 3, Afterlife is a black comedy and drama web series. Ricky Gervais writes the British drama; Gervais also produced the show. The show premiered on Netflix. After the huge success of the show, Gervais received the contract for the show's renewal.
After Life follows the Life of Tony, whose entire Life is altered into a sad and suicidal after the death of his wife, Tony's wife had cancer, and she dies, but before she dies, she recorded few very sweet videos to help him around the house. But Tony becomes completely anti-social and grumpy. But everyone around him trying to turn him around. The entire show is based on a fictional town named Tambury.
Renewal Status of Season 3
After Life is a show that you would love to watch on a lazy Sunday afternoon. The timely laughs and the deep-rooted emotion of a grown-up. Helped the show to be as famous as it is now. In May 2020, the show was renewed for a second season.
And the good news is that Gervais has completed the script for the season 3 of After Life. He announced in through his Instagram post on September 3rd.
Cast and What to Expect from the Next Season
The series through its course of two seasons has showcased many cast, which includes Ricky Gervais, Tom Basden, Tony Way, Diane Morgan, Mandeep Dhillon, David Bradley and Kerry Goldmine.
As the show is still in the pre-production phase, it is challenging to predict the show's plot. But we can hope that the show will take place from its left.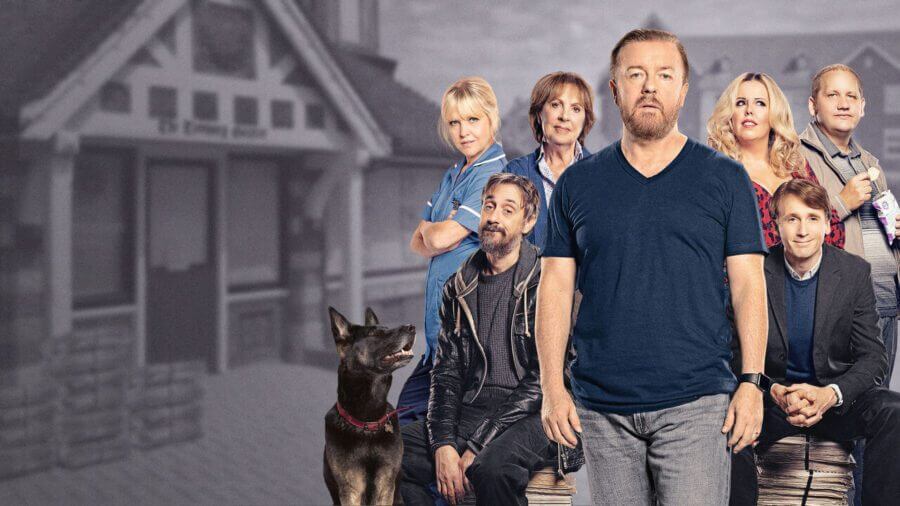 Synopsis
After is one of the shows that was much demanded a renewal, after the way, it ended in the second season. Fans want to know more about the anti-social grumpy but good at heart Tony. We can expect more change in Tony, and he may even settle down to start a fresh new life.