Introduction
On 18 September 2020, American Barbecue Showdown premieres on Netflix. It is a reality web television series. Maverick TV USA and All3Media America produce the show with John Hesling, Simon Knight, Tim Pastore, and Daniel Calin as their executive producers. The series follows a food competition between the country's best backyard smokers and competitive barbecuers. They compete for the award of American Barbecue Champion.
The storyline of American Barbecue Showdown
As from the title, American Barbecue Showdown is a barbecue competition between country's best barbecuers. The show features eight different challenges thrown towards the competitors by the judges. Besides these challenges, the series also features the personal lives of the contestants. All the eight contestants are from different parts of the country like Carolinas, Texas, Georgia, Missouri, and others. The contestants apply their recipes, which they got through generations. And all the contestants come from different backgrounds, which adds more flavor to the show.
Binge It or Skip It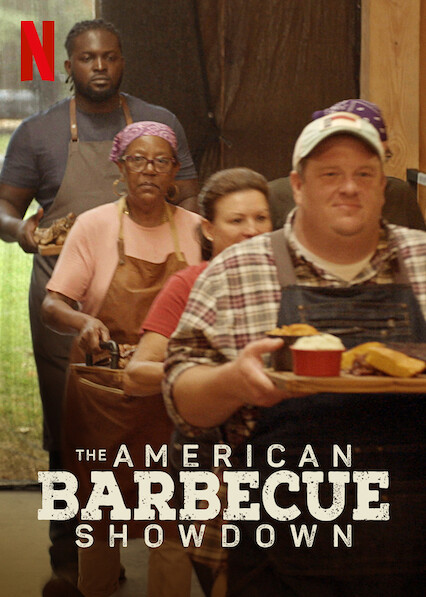 A lot of emotions are engrossed when it comes to barbecue among people. And this show will tickle your hunger enzymes. American Barbecue Showdown gets even more impressive due to their awarding-winning ace judges Kevin Bludso and Melissa Cookston. This show is not like other cooking shows, with its in-depth touch about their contestants. We will recommend y'all to Binge It!! The series is entertaining to watch, and after episode one, you will want to see it all.
Renewal Status
The season one of American Barbecue Showdown premiered on Netflix on 18 September 2020. It consisted of eight episodes with eight different challenges. The show has a duration of around 41-44 minutes. There isn't any announcement regarding the season renewal of this show. But it seems very obvious after the success of season one. We hope to see the wonderful judges come back with more exciting contestants.