Introduction
Riverdale is a teen drama and thriller series based on the famous Archie Comic by the same name. It is created by Roberto Aguirre Sacasa and is produced by Warner Bros. The series had a four-season run so far and is now moving towards the fifth season.
Fan Theories That Will Get You out of Your Chair Right Away
Jughead is one of the fictional characters of the series Riverdale. Jughead, in the comic, is a drummer for the Archies and is the son of Forsyth Pendleton Jones II. However, Jughead has created some confusion over the seasons. And here are the five fan theories about the Jughead that make sense.
1- This is one of the most intriguing theories that Jughead is not dead, but he is writing his murder. We have previously seen that Jughead and his class got an assignment. The topic of the assignment was " The Perfect Murder." This also makes sense if one combines it with another theory: the flashbacks are a peek into his mind.
2- There may be more than one Jughead. In the archives comic, we have seen at least two people who look just like Jughead. The first is Souphead, and the second is Nathan. Now combine it with the fact that Cole Sprouse also has a twin brother Dylan Sprouse.
3- There is another theory that states that Jughead is dead and is not coming back. The theory popped up as we can see Archie, Veronica, and Betty burning Jughead's clothes. With blood all over Betty.
4- This theory also makes sense that Since Jughead and Betty caught Mr. Honey with the tapes. And that Jughead is now plotting against Mr. Money. So, he is staging his murder to stay away from the scene for a bit.
5- There might be more than one person working behind the videotapes. In the last tape, we have seen six costumed men in the tape who were terrorizing Archie, Betty, and Jughead. So to know their Identity, Jughead is playing reverse psychology against them.
Synopsis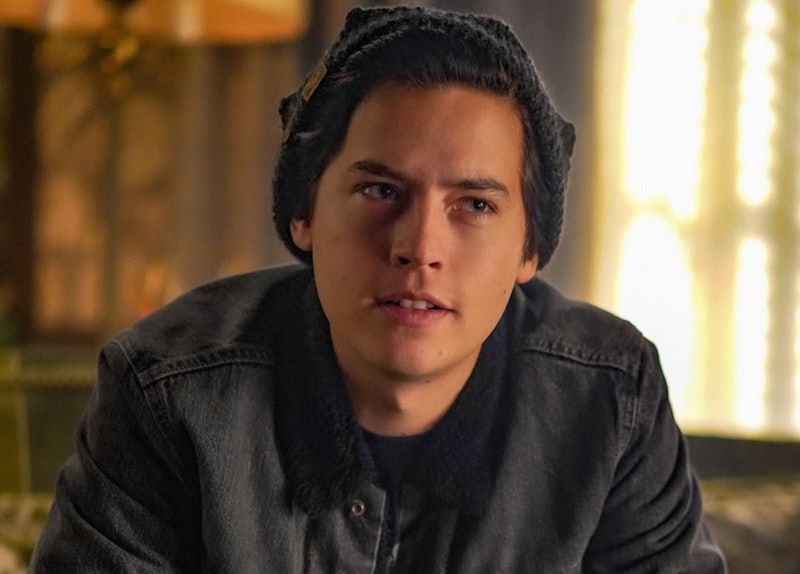 Riverdale is one of the best series at the moment. With its intriguing plot and twist, this show has gathered a huge number of fan following. And if you haven't watched it yet. It would help if you binged it.