Fargo is the black-comedy show of FX, based on the crime drama genre, which is created by Noah Hawley. It is the remake of 2014's film of the same name created by Cohen. Till now it has premiered it's 3 engrossing-hit seasons. However, the last season was premiered in 2018. So, the 4th season was all set to arrive on 15th April 2020. But due to the pandemic, the scheduled date pushed to 27th September this year. That may further be postponed due to the corona outbreak.
However, for the 4th instalment, the led is Chris Rock (who is one of the most liked actors) playing as Loy Cannon. The show will have a total number of 11 episodes in 4th season. Here below is the trailer have a look to decide whether this series is for you or not.
Fan Theories That Will Get You Out of Your Chair Right away
According to the theories on Fargo Season 4, it will more likely showcase on the two criminal groups and their deeds in the Kanas City of Missouri. The lead of the series Chris Rock will more likely be seen taking the head's position of one of the families. At the same time, Olyphant can stand against Chris. Some possibility says that one of the Kanas City's Mafia will die.
However, the last assumption is that the upcoming season will change the location from the previous one. But, the author Noah Hawley said that the fans would be able to start linking connection in all the seasons after this 4th season. However, it's time to wait and watch whether all theories will be right or not.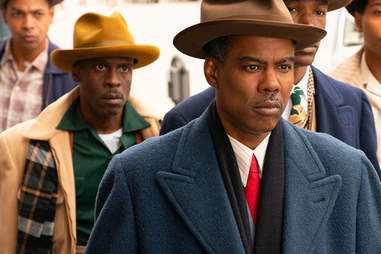 However, the prequels set in different places. But Fargo Season 4 is set in 1950s Kanas City, Missouri. Where we will see Jim Crow struggling and escaping for his better American future, we will see a mix blend of comedy with crime adapted accurately as form the original one.