The Crown is one of the favourites of the people on Netflix. The show is made on the life of the royal family of England. The crown season 1 centred around the time back in the 1950s and 1960s. Season 2 show advancement in time by a decade. Similarly, the 3rd season also had marked with time in the 1970s and 1980s. With each of the seasons, the viewers are getting excited to know more of the story. All thanks to history that had already told us about the plot. Here are some of the fan theories that are trending now.
Fan Theories That Will Get You Out of Your Chair Right away
The Crown Season 3 will have a change of cast. Not only one but several of the cast members will be changed. There will be an introduction to new royal family members, including Prince Charles, Camilla, Prince Charles's second wife, and Princess Dianna. This time Princess Diana will appear in her 16-year-old phase. She will appear as the Princess of Wales in season 4.
Not only family history, but, several political events take place during this time. The first prime minister of the left-wing of Britain was elected during this time. This part will play a significant role in the story. British and European Economic Community will be seen shaking hands in this season. However, there were some protestors from Ireland who were shot under open gunfire by the British Army. 17 people were killed, and many were left injured.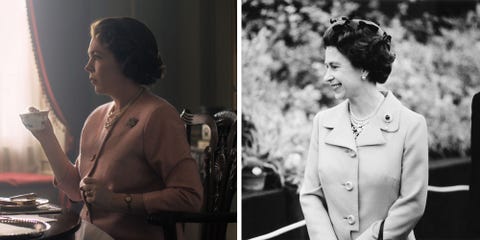 Synopsis of The Crown Season 3
The Crown has already been approved for a total of 6 Seasons to complete the story of the entire royal family till the date today. Thus, if you are very much interested in entering into the royal drama and politics, then don't forget to watch this show.