Introduction
The Babysitter: Killer Queen is Netflix's new 2020 American comedy horror movie. The movie was directed and produced by Joseph McGinty Nichole. The 2020 movie is a sequel to the 2017 movie The Babysitter. The movie starts at Judah Lewis, Hana Mae, Robbie Amell, and Bella Thorne.
The movie was released on Netflix on September 10th, 2020. The Babysitter 2020 continues the story of Cole Johnson, who is hit with a tragic blow, and his trip to survive from his old enemies. The movie is based on the Characters by Brian Duffield.
Story Line of The Babysitter: Killer Queen
The movie is based two years after the first movie. That is after defeating the satanic cult leader that was headed by Cole's babysitter Bee. After all these years, Cole is still haunted by the horrific events of that night's events. Cole's behavior made everyone in his life to believe that he has lost his mind.
Moreover, after Bee and all her friends disappeared, which made Cole's story unbelievable to others. But Cole is still hopelessly hanging with his best friend and next-door neighbor, who still believes in his story. But things take an unexpected turn as his old enemies returns, and Cole will have to outsmart the evil forces to survive.
Binge It or Skip It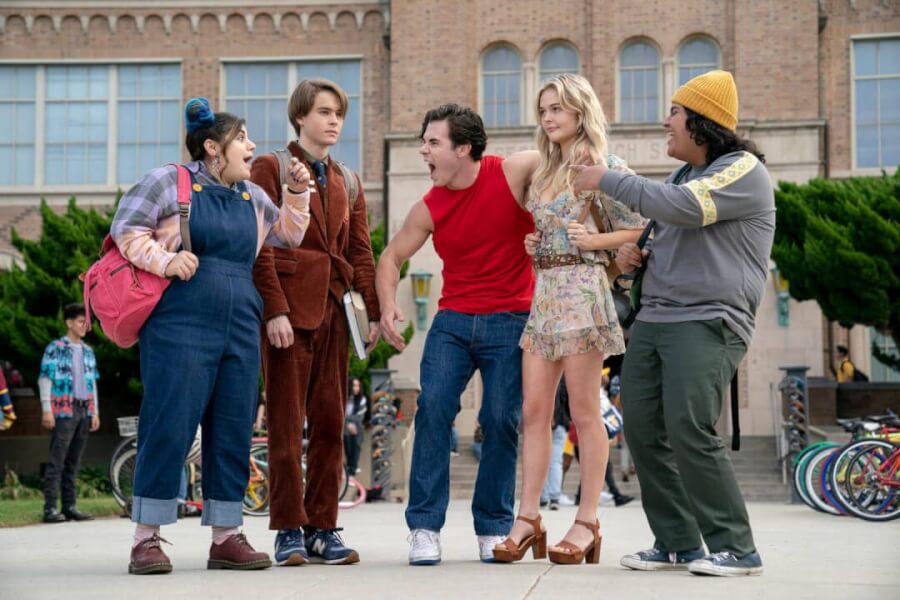 In the 2020 sequel, Cole is now a junior high student and is trying hard to recover from his past trauma. The movie is filled with grisly horror and not so good plot. But you sit to watch it. It can be quite entertaining.
The movie is very well sorted and written, not to mention the on-point punchlines that made it more entertaining. So, in my opinion, this movie is a definite watch. You can't miss the horror and comedy.
Renewal Status
There is no news about any renewal of The Babysitter part 3. But we will keep posting on any new updates.