Introduction
In the latest interview on BBC radio, Miley Cyrus has appreciated the creative work of a fan. Billie Eilish, a trach recently in July named "My Future," that Miley had also sung once. Now a fan who had an account named @MileyNation13 has done a wonderful mashup by combining both the solos into a single song. It sounds great and has attracted so many people out there, including the two singers.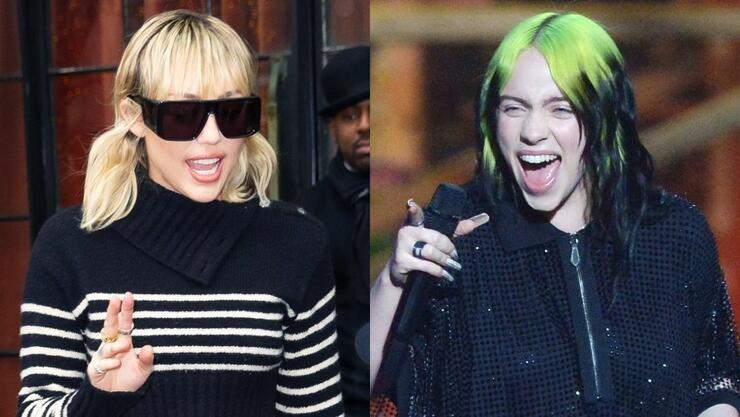 Detailed Info about the Breaking News
It was Billie who first saw the tweet and then replied on it. She said that she liked the mesh-up and thanked the fan for showing her what has to do in her future. The midnight sky singer has also seen the tweets and has responded, saying that she would meet Billie as soon as the pandemic is over to have a song together. She appreciated the work of the fan and also the talent of the singer. Miley comments that the tweet had made her f*****g day.
What's Miley Cyrus up to These Days
Miley has recently uploaded her new song Midnight sky that is one of her new unreleased album songs, "She Is Miley Cyrus." The singer also has revealed that her latest upcoming album's songs will consist of jazz music that will lift your mood. The former Hannah Montana star had faced many tragic incidents during these years, but now, she is full of propellant to fly high in her life once again.
If you were among the fans who wanted both the singers to have a collab on this song, you are lucky to find it here. It is available on Youtube and other social media as well. So, watch it and wait for a real recording of the two stars so that we get to hear a nice work. In this song, Billie picks the high scales while Miley is picking the other that makes the song a vibrant one as a whole.