Introduction
Away is the brand new edition to the Netflix's huge range of sci-fi and fictional series. Away is created by Andrew Hinderaker, and it was premiered on Netflix on September 4, 2020. Away takes its viewers beyond the limits of the sky into a galactic journey.
Man's first mission to Mars, But the twist is they are already on the Moon waiting for the signal to go. But their commander Emma Green has to decide on whether to return to earth. For a family emergency or to resume work as the entire world is watching her.
Story Line of Away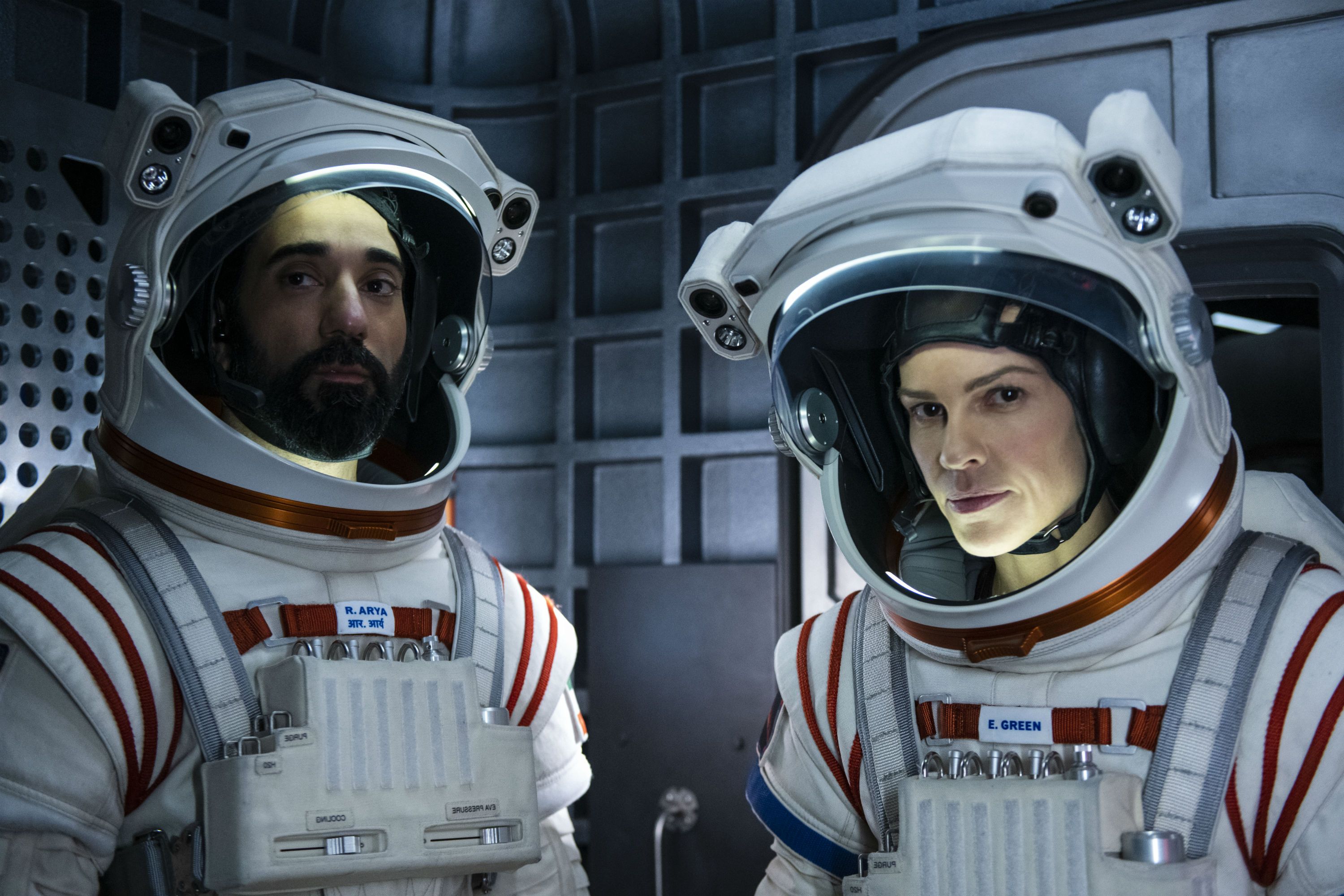 The theme of the show is sci-fi fiction and also a little pinch of family drama. But the show follows man's first human-crewed mission to Mars. The curiosity of the red planet is finally going to be over. For this purpose, an international crew is assembled from the best of the best.
This crew consists of a Chinese chemist Lu(Vivian Wu), a Russian cosmonaut Misha(Mark Ivanir), with the distinct title of being the most experienced man in space. An Indian doctor, a medical expert second in command Ram (Ray Panthik), and a British African Male botanist Kwesi (Ato Essandoh) is entirely new to space. And finally, an American astronaut female is the commander of the crew Emma Green (Hilary Swank).
Binge It or Skip It
The new Netflix space drama is all about the five astronauts travelling to Mars, and as they do, problems start to form up. From the Chemical leak that took place in the early stages of their launch. To the failed deployment to the spacewalk.
If you are a hardcore fan of Sci-fi and want pure science, this show just doesn't cut. The series is more on the side of a drama than an actual sci-fi mind blogging stuff. But if you ask me, then I would suggest a Bing watch as the show hooks you up from the start to the end. And may even want to think why isn't a season 2 out yet.
Renewal Status
Away was released on September 5, so Netflix hasn't renewed the show yet. But seeing at the overwhelming response that the show is getting. We are sure than the show will be renewed and may very well hit the screen by late 2021.