Cardi B is right on top of the music industry. With her latest release, WAP making its rounds on the internet, she has again proved herself. Name, fame, and money are all her way. But her haters cannot look at her progress. They keep finding some way or the other to let her down. But Cardi cannot be let down. She makes her won rules and stands by them.
Introduction
Candace Owens, a conservative commentator, went on to diss the Girls Like You rapper. She called her dumb and intelligent. Well, Cardi Dealt with this in her fitting way. This indeed came as a blow to Ownes.
Detailed Info on the Breaking News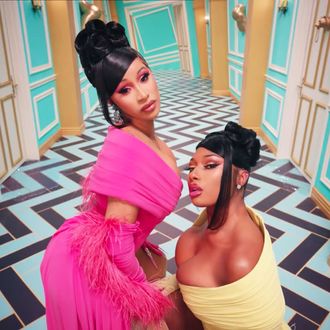 She went on to say that her songs are number one in the US, UK, Australia, and New Zealand. This means that she has a wonderful fan following. Cardi slammed Owens by saying that she even controls votes. She can very well change public opinion and direct votes if she wills to do so. She also said that she makes millions and even pays taxes worth millions. So, slamming her by calling her dumb and unintelligent can be risky for Owens.
What's Cardi B up to these Days
The WAP rapper was recently targeted by trolls that showed off her unpleasing pictures. These photoshopped pictures aimed at bashing her very look. The most unfortunate thing about it all was that women were trolling her. These women went on and photoshopped her picture to make her look not so pleasing. But Cardi has a fitting reply for this all too. She went on to post a series of her candid pictures.
Cardi B calls out photoshopped photos of herself circulating the internet:

"The sad shit is that the people that be doing these rumors and be trying to make people bash me about my looks are WOMEN!" pic.twitter.com/wloqS0tJLt

— Pop Crave (@PopCraveMusic) September 6, 2020
Cardi's reply to Candice's remarks set the stage even for them. We very well know the female rapper never fails to slap her hates by tight replies. This time too, she did not prove us wrong.