Introduction
DJ Khaled has launched his new video "popstar" that features Drake and Justin Bieber in it. The video is going viral, with over 14 million views by now. The video is everywhere in social media and has Justin Bieber's similar fame as that when his song Baby came into play. Julien Christan Lutz directed the video, showing Drake as the lead character. DJ Khaled requested Drake to come in his video pop star, but he complained about his constant hassling.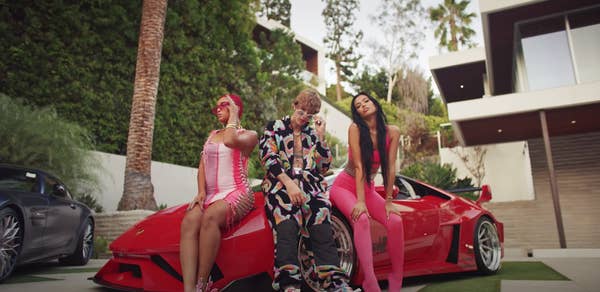 Detailed Info on the Breaking News
DJ Khaled then called Justin Bieber to feature in the song. He did not refuse the offer and started shooting for the song. The songs show the actual life of Justin in away. There is a boy who has all kinds of luxury in life. He has a car, many party people, a wardrobe, vast portraits of himself in the walls, a luxury coat, and all that a person desires. In the end, he wakes up from the dream of having all of these. The song is showing the real life of Justin, and fans are so much happy with this.
What's Justin Bieber up to these days
The song also features some of the portions with Justin's wife Hailey Bieber, and his manager Scooter Braun. The song is stealing everyone's heart, and there are a lot of comments for the song. Fans say that all they want is to see him in popstar. The song is one that is not sung by Justin but still is his song. There is a contraction in which the singer gets a call from Drake at the end where the ringtone is the song Baby.
Justin Bieber always creates a mess that gives him defamation and brings him to the spotlight. This time it's not a mess but a hit song that is going viral in social media. The song has now created a new and massive fanbase of him once again.