Introduction
Tekashi 6ix9ine has always adopted dynamic marketing tactics for himself. This time also he comes with another astonishing one. He used the name of Tory Lanez and addressed that the collab that he made with Tory is a hit.
He also posted it in the Instagram story about it. He was asking for people's choice on whether he should post some old Tory record in his album or not. Tory, however, was quite regarding this. The full detail of the even will come as you scroll below.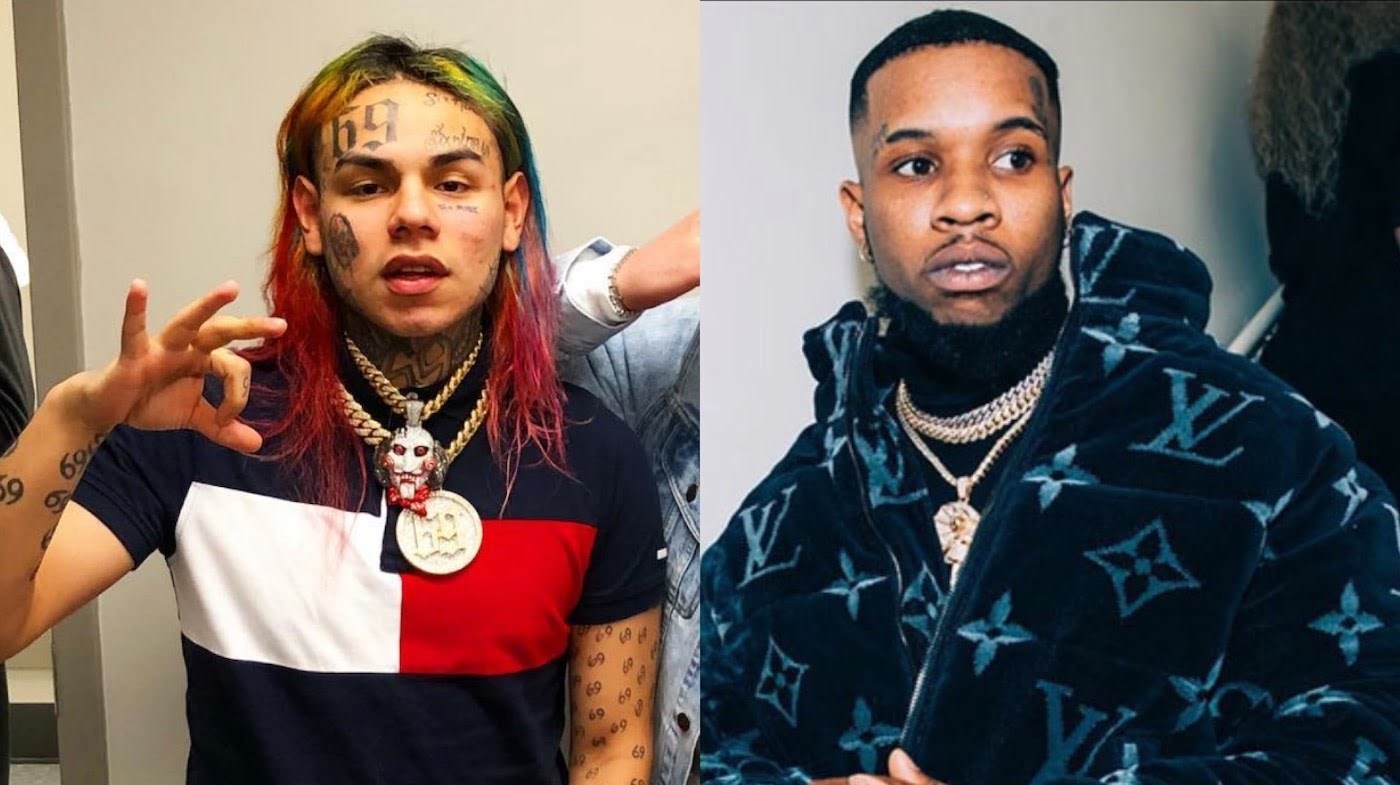 Detailed Info on the Breaking News
It all started after Tekashi posted a story on his Instagram. He said he found a record that Tory Lenaz cleared for him in 2017. He sees the record amazing and if he should put it in his album or not. Tory, however, is silent. This might be because of the defamation that was caused due to the Megan Thee Stallion case. He was sentenced to remain behind bars due to possession of a gun which was found in his car. Megan claimed Lanez to have shot her with the gun.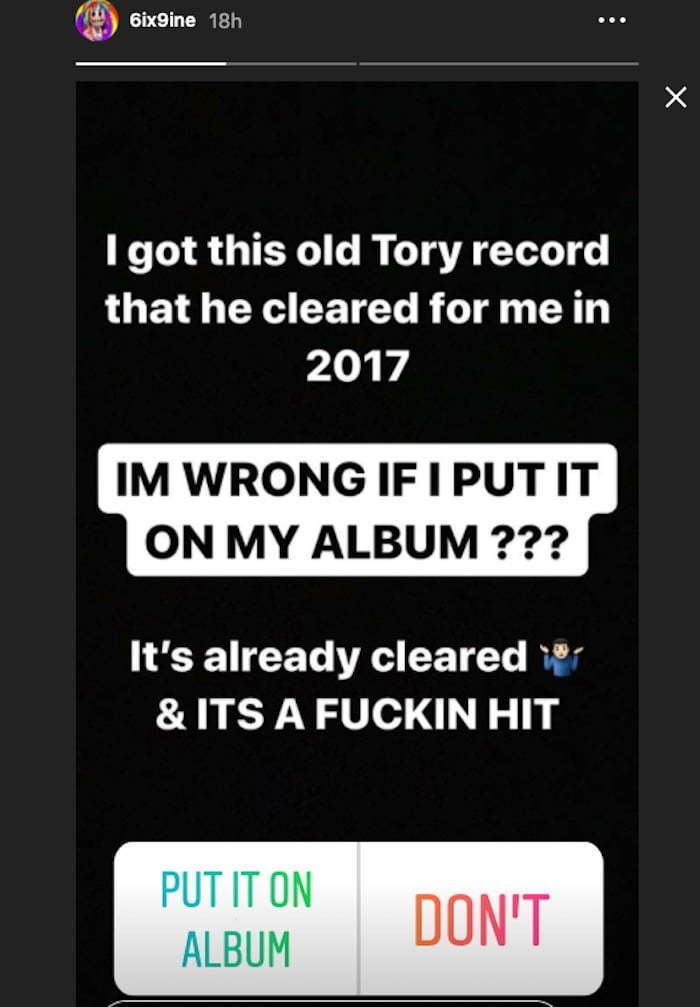 What's Tekashi69 up to These Days
Tekashi is not yet released entirely free of his prison because of his safety reasons. Despite the threat that is revolving around him, he is careless and goes to the Chiraq area of Chicago to promote his album publicly. The rainbow-haired rapper is moving in the streets trolling the gangs. People like his songs but his fans are also concerned about his safety. Thus, they have raised voices. The new collab, however, is not witnessing any less effort by the rapper.
The new album of Tekashi 6ix9nine is also going to be as good as "Trollz". The Canadian rapper's collaboration album is advertised well in social media. Despite the challenges and threats, the song is expected to make a hit.