Introduction
Johnny Depp and Amber Heard seem to be having a hard time getting divorced. He has asked the Virginia court to reschedule to hearing to sometime in May – June in 2021. As he'll be busy shooting for Fantastic Beasts and Where To Find Them 3.
Details Info of the Breaking News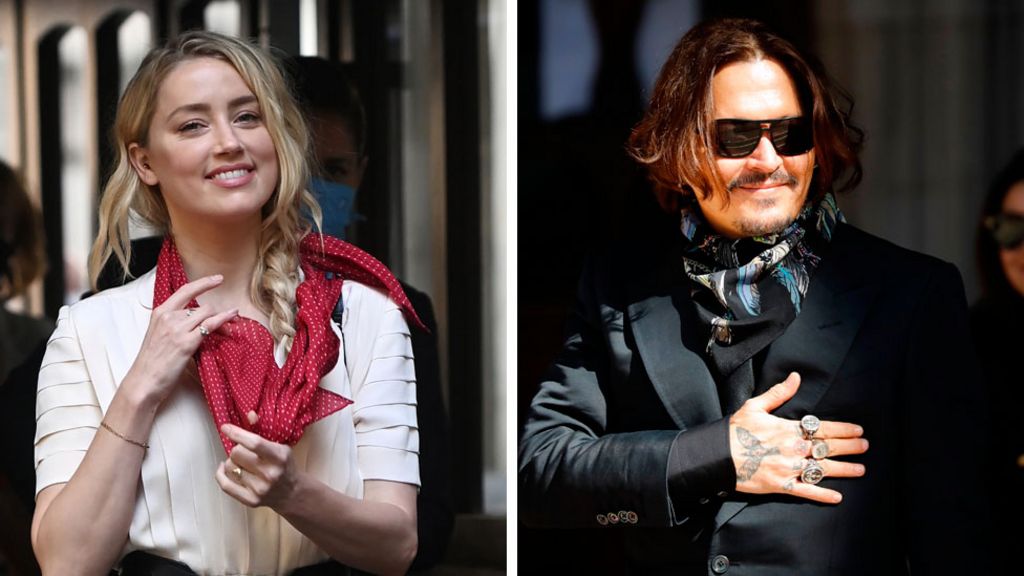 Actor Johnny Depp and Amber Heard's divorce has been very much public ever since it started. It is super controversial as Amber Heard has accused Depp of domestic violence. While Depp has denied the accusations, and her previous partners have also taken on his side and called him loving and caring.
Depp is also suing a British newspaper for calling him "wife-beater" after Heard's interview with them. The next hearing is in the scheduled from January 11, 2021, to January 28, 2021.
However, the Pirates of the Caribbean actor has to start shooting in London from October this year and will continue till February 2021. In the court's documents, it was mentioned that Warner Bros had decided the dates much before the trial. But because of the pandemic, they had to reschedule.
In the latest updates, Heard is ready to meet on September 11 to discuss delaying the case.
Relationship History of Johnny Depp and Amber Heard
They both were rumored to be dating in late 2011 or early 2012. Meanwhile, Paradis announced her separation from Depp after 14 years. She shares two children with him. By 2014, they were engaged, and in the next year, they got married. Their wedding was a private ceremony in LA home.
In 2016, Amber Heard filed for divorce, saying that Depp allegedly threw his phone at her. And it bruised her face. He denied the accusations, and in the police investigations as well, no crime was found out. Depp's representatives said that Heard was trying to gain financial security by accusing him of domestic violence. It all went fine after the couple reached $7 million, but Heard donated it to charity. But in 2018, Heard claimed to be a victim of domestic abuse, and Depp sued her for $50 million. The case is currently on trial.
Johnny Depp and Amber Heard were officially divorced in 2017. But it seems like the issues haven't been resolved yet. Heard has referred to Depp as a "monster" and even accused him of death threats. However, Depp has denied all accusations.
The case is still in the trial, but Depp fans don't seem to be Amber Heard fans anymore.