Ariana Grande and Nicki Minaj are one of the most prominent singers of the 21st century. Both of them are class A celebrities and have had a grandly successful smash hit in 2016. In the smash hit, Nicki put herself as "the queen of rap" and Ariana as "runs pop."These two are the finest when it comes to their craft, but they can create incredible stuff when they work together. However, the question is even if they remain friends in real life as much as their reel life.
Both Nicki Minaj and Ariana Grande Just Love Making Music Together
Usually, when two A-listed celebrities come together, something grand happens. For the people who don't remember, Arana and Lady Gaga had their biggest hits when they released "Rain on Me" together in May in 2020. Another grand success was when Beyonce and Nicki collaborated to bring the title "Feeling Myself" to life.
It's a rare sight to find two independent musicians working together repeatedly unless they have a secure connection and a more reliable bond as humans.
Nicki and Ariana Are Working Together Great
Till now, the duo has worked together on not just one or two but a total of 6 songs together. The songs include
"Get on Your Knees,"

"Bang Bang,"

"The Light is Coming,"

 "Side to Side,"

 "Bed," and

"Bad to You."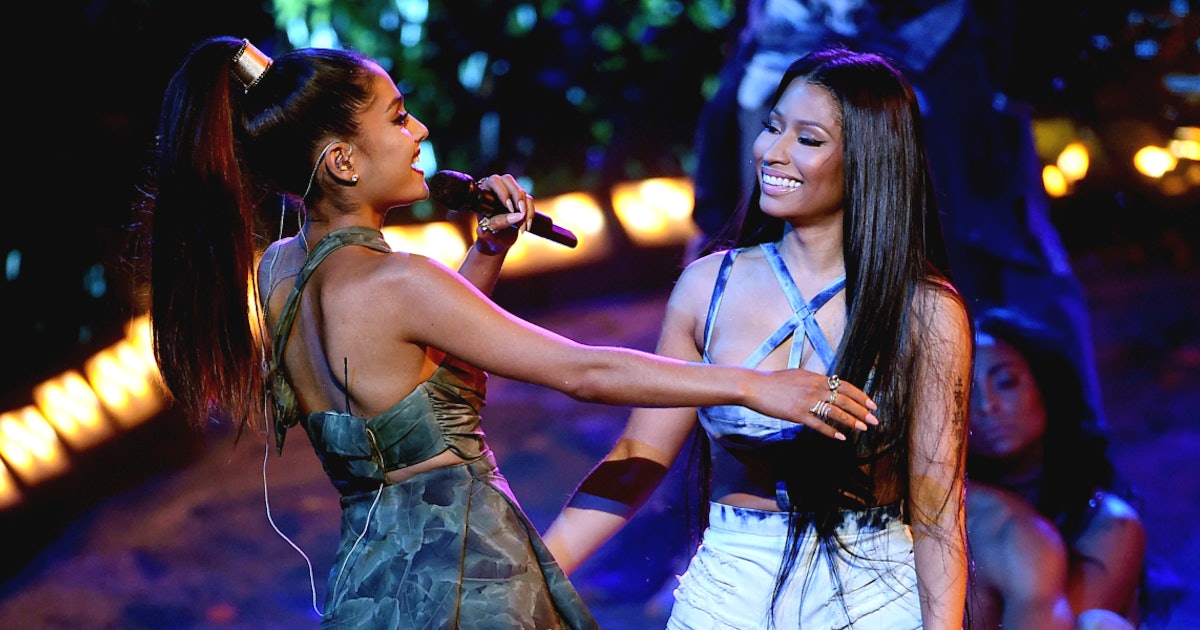 Ariana and Nicki Are So Close That They Are Sisters Almost
The rapper and the pop star are so close that their bond is much more robust in real life than we think. Nicki calls the pop star "Lil sis" while Ariana calls her back "Big sis." Isn't that amazing! The question of whether the pop star and star rapper would collaborate again. It is not sure yet.