Having bad eyebrows is every girl's worst nightmare. But having no brows at all is terrifying just by the words itself! But maybe not so much for Kourtney Kardashian. The Kardashian-Jenner family have been known to be the ones always experimenting with fashion and setting new trends. Well, for now, Kourtney Kardashian's latest Instagram story set off the whole 'Brow trend'.
Kourtney Kardashian Posted Special Selfie From Khloe Kardashian's Birthday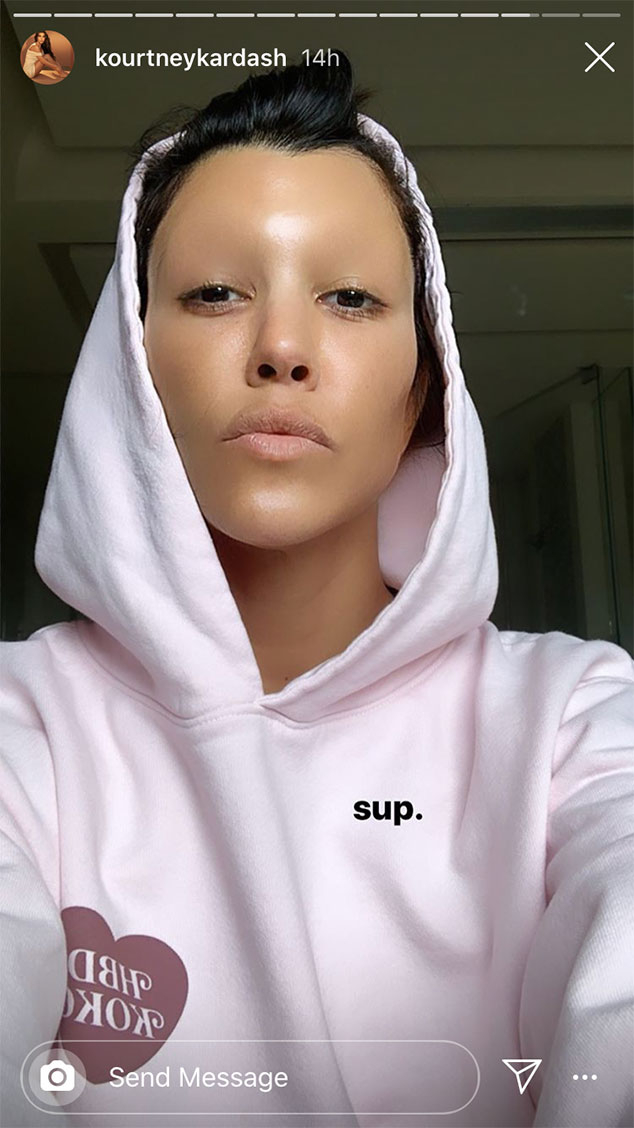 The Keeping Up With The Kardashians star Kourtney Kardashian is the eldest of all her five sisters, and naturally, everyone looks up to her. She is known to be strict with everything, diet, workout, scheduling and more. On the contrary, she recently showed that she could be liberal with her social media posting.
Kourtney recently took to Instagram stories to shock everyone with her new filter look. She posted a picture of herself with NO BROWS! From what it looked like that she used some filter to eliminate the brows, from her face. And we couldn't even recognize her!
What's even more surprising is that despite having no brows, she still looked the same as gorgeous and radiant as ever. It looked like the picture was from sister Khloe's recent birthday bash. Kourtney was wearing a pink hoodie which had "HBD Khloe" engraved on it.
Khloe Kardashian Celebrated Her 36th With Friends And Family Amidst Pandemic.
Now that the lockdown has been uplifted in the United States, netizens seem to be coming back to their normal life. And so did Khloe Kardashian for her recent birthday celebrations.
Khloe Kardashian recently celebrated her 36th birthday at her home. The theme of the party was pink. She celebrated her birthday bash with all her sisters and brother, along with Kris Jenner, Corey Gamble and Scott Disick.
However, she did keep the safety of everyone in mind. She had hand sanitizers and faced masks with her face printed on them, as part of the celebrations.