The Netflix animated series, Big Mouth revolves around the story of its very own creators. The creators of this show include Nick Kroll, Andrew Goldberg, Mark Levin, and Jennifer Flackett. It is one of the most-watched and popular animated flick on Netflix. Big Mouth has completed a total of three seasons. Now fans of the show are going nuts over the upcoming season. They kind of know what to expect, but a fair share of surprises are indeed in their way.
What To Expect in Big Mouth S4?
Big Mouth, the animated show, revolves around the upbringing of Kroll as well as Goldberg. The duo is natives of suburban New York. After the first season in the year 2017, Big Mouth has kept its fans engaged with its engaging storyline. A bunch of friends growing around New York while exploring their friendship and bond is the prime focus of the story.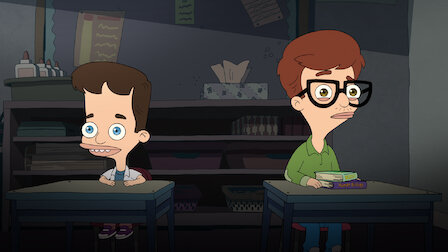 As for the next season i.e., season 4 of Big Mouth, one can expect to start on from where Big Mouth left in season three. In season 3 of Big Mouth, we found Nick and Andrew going their ways. Their friendship was strained. But according to speculation, it is being said that the duo may reconcile together.
When Will Big Mouth S2 Drop?
No official trailer for season 4 has come up yet. There is also no word on the supposed, But it is kind of sure that Nick and Andrew will become friends again. The series has a rating of 8 out of 10 in IMDb.
The show is indeed a hit. The fourth season of the show can be expected to drop in the year 2021, given the coronavirus pandemic. Let us hope we get it sooner than later. The whole dynamic around Nick and Andrew will be traced in season 4 of Big Mouth.