The king of the ring, Undertaker, is taking retirement from the ring now. The one wrestler that used to be on every child and adult's lips may no more be seen in the ring. Well, this has not been made official yet. But Undertaker's recent answer to this very dilemma gave his fans the chills when his reply hinted towards retirement from WWE.
#ThankYouTaker for… pic.twitter.com/otUvugelL3

— WWE (@WWE) June 21, 2020
But the episode on Sunday called the 'Last Ride had something entirely different in it.
Undertaker's Formal Retirement Announcement!
In the final episode of #TheLastRide, the @undertaker sheds some light on what's next for 'The Deadman'. pic.twitter.com/hbg5OJchFA

— WWE on FOX (@WWEonFOX) June 21, 2020
On Sunday, Undertaker finally, in a very formal way, said that he would be retiring from the ring. He said that the cowboy will no more ride now. Now, this statement very well tells us that Undertaker will leave WWE. But news regarding a renewal contract with WWE is also making its rounds. If these rumors are correct, then we can expect Undertaker in the ring until his body permits him to.
The 15 Year Long Contract!
It is being said that the contract with WWE or the renewal contract is of 15 years. Well, one does not know for sure as to what will happen for a decade and a half in WWE with Undertaker in it.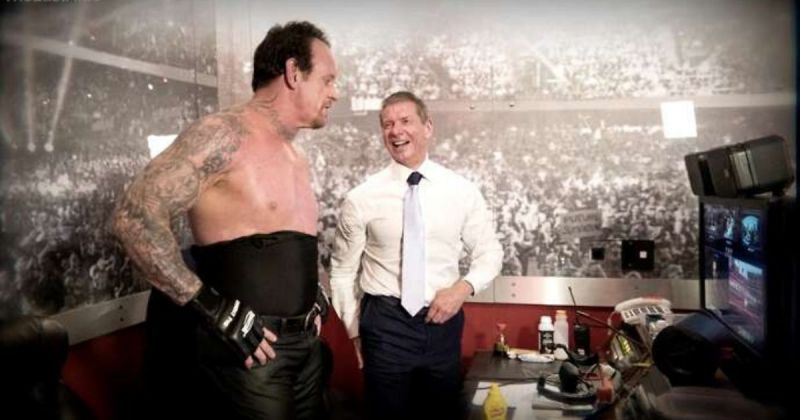 Fans of his want Undertaker to come at least one last time for a formal match in from if the crowd before he retires. But nothing can be said for sure now.
WWE wants to retain Undertaker and the brand name that has been created. Undertaker, in an interview, had hinted that he is not totally against coming in the ring to fight. He said if it were necessary, it would definitively come forward. Right now, everything is a blur. Until and unless something concrete is released, one cannot say if Undertaker has taken retirement or would pop in the ring or not.