For all the fans of the Netflix series The Umbrella Academy which came last year in February, we finally have some news! Everybody's patience for The Umbrella Academy Season 2 finally paid off and it is finally dropping on Netflix on July 31, 2020. Netflix released the trailer which showed the cast recreating the "I Think We'Re Alone Now" dance at home and revealed the release date.
Netflix Released Dance At Home Trailer for the Umbrella Academy Season 2
On May 18, Netflix released the trailer for The Umbrella Academy Season 2. The trailer showcased the cast of the series dancing on the song "I Think We're Alone Now" at home. The series is scheduled to be released on July 31.
Who all are Coming Back for the Umbrella Academy Season 2?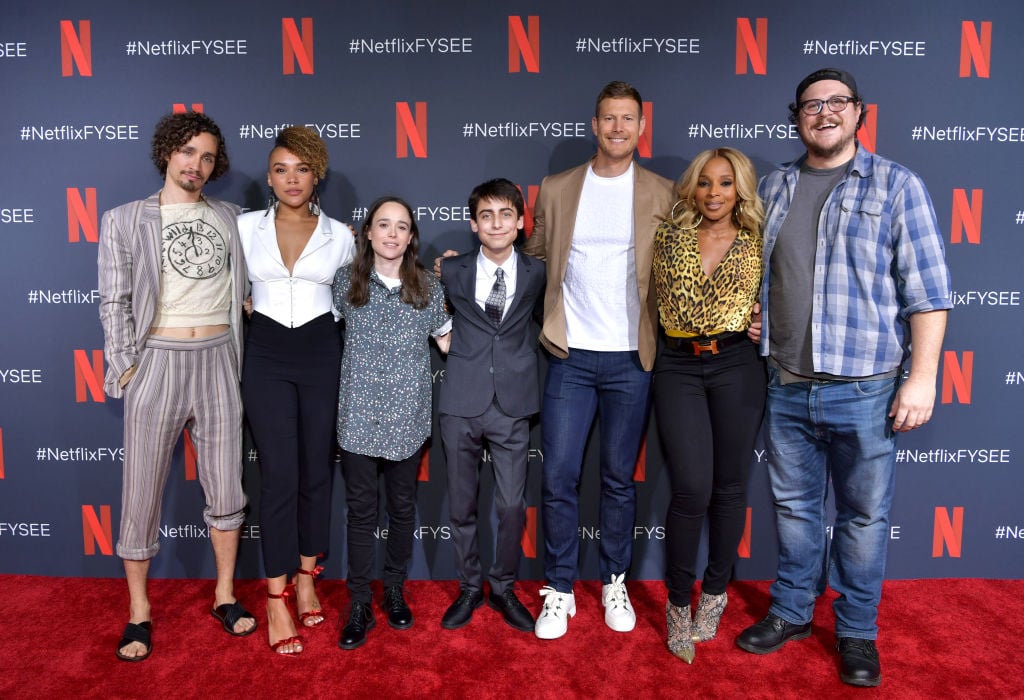 The trailer not only revealed the release date for The Umbrella Academy Season 2, but also gave out the cast. As per the trailer, we are sure that the following are coming back –
Ellen Page as Vanya Hargreeves
Tom Hopper as Luther Hargreeves
David Castañeda as Diego Hargreeves
Emmy Raver-Lampman as Allison Hargreeves
Robert Sheehan as Klaus Hargreeves
Aidan Gallagher as Number Five
Justin H. Min as Ben Hargreeves
What To Expect From The Umbrella Academy Season 2?
As we all mark our calendars and clear our schedules for July 31, we should take a look at what happened so far in the series The Umbrella Academy. The first season was wrapped in a cliffhanger where the dysfunctional siblings of the Hargreeves family were travelling back in the time. They were saving the world from the apocalypse.
In an interview, showrunner Steve Blackman and Way spoke about the season 2. Blackman said that they have no idea where the siblings are or what happened to them. He said that they all wanted to make sure that the cliffhangers leave everyone wondering. But the apocalypse is not over yet. They haven't saved the world yet.