The 2091 comedy-drama, The Politician, is going to be back on your streaming devices anytime soon. The Netflix original series is set to return for its second season. And, creator Ryan Murphy has also revealed the release date. Yikes!!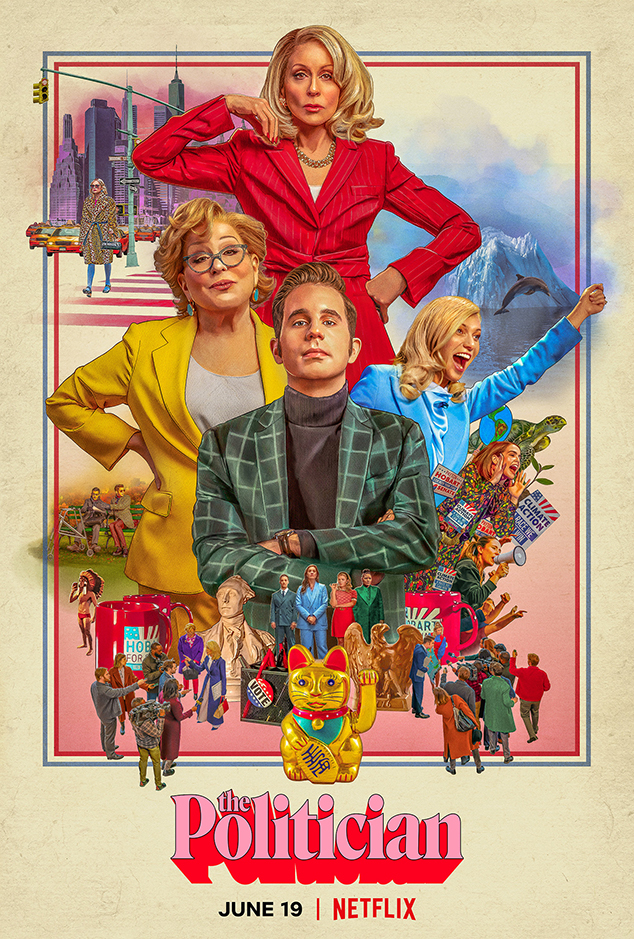 As we all know, Ryan Murphy is extremely busy with his other projects like American Horror Story and Pose. But, he still took some time off and posted the happy news on Instagram. He also posted the first look of the next season. So, let's find more about season 2. Read further to know all the updates.
Release Date And The new Poster Of Season 2
Ryan Murphy revealed the release date of season 2 on 18th May. And, gear up, fans, the show will be available to entertain us on 19th June 2020. Right after a month. Murphy also gave the audience the first glance at the poster of season 2. The poster features vibrant colors with all its cast painted on it.
The first season came out in 2019 and was an immediate success. We hope the same for season 2. The first season had 8 episodes, and hopefully, the second season will follow the same format.
The Politician: Plot For Season 2
The next season will pick off things right from where season 1 concluded. We will see School student Payton Hobart (Bens Platt) fighting major leader Dede Standish (Judith Light) in the New York senate race. We all knew Standish would be given re-election, knowing her connection with the chief of state, Hadassah Gold (Bette Midler).
Besides, in Payton's journey of finding out what kind of politician he wants to be, many lies will be exposed. Meaning more DRAMA!! However, things won't be easy for Payton as his mother Georgina Hobart (Gwyneth Paltrow) will be in his way. Her one decision will threaten Payton, undoing everything he's ever achieved.