They've Won! Yes, Kids always win. And it's proved once again. During this quarantine, Eva Mendes is busy getting quirky and wild makeovers from her daughters. Actress, Eva Mendes recently shared a picture of herself praising her new makeup artists.
It's tough to keep your self sane this quarantine season. And, with kids, its 100 times worse. But, Ryan Gosling and Eva Mendes are doing their jobs quite fine. And, she shared a sample of it online too.
Ryan Gosling and Eva Mendes share 2 daughters, Esmeralda, and Amanda, five and four, respectively. And, it seems like, the two girls are amazingly talented just their parents.
Let's find out more about Eva's new makeup artists and their work!
Mother Duties In Quarantine
Recently, Eva Shared a picture of herself with new and wild makeup. She captioned it as "They've won" with a red heart emoji. Mendes is doing everything to keep her daughters busy during these crucial times.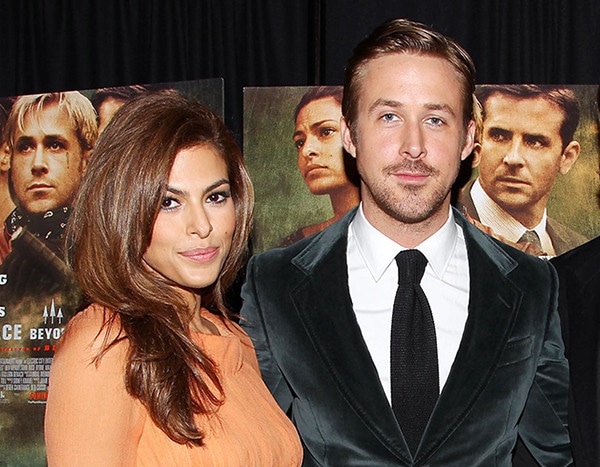 Also, the couple is not so dependable on nannies to entertain their children. According to sources, the couple is very "hands-on" when it comes to raising their daughters. Once an insider reportedly claimed, They're hands-on parents and don't have any nannies. Being confined to their home with two small children is exhausting at times, especially without hired help."
It's fantastic that being such huge celebrities, the duo makes time for their daughters. They are having more fun, now in their free time. Another source said that Ryan is very protective of Eva and is a doting Dad. Aw!
Another Artwork By The Mendes-Gosling Sisters. 
It seems like the makeup session wasn't the only gift to their mommy by Esmeralda and Amanda. The sisters also drew their mother's portrait and gifted it to her. Eva also posted the master-piece on her account. This is me. By my kid," she wrote on Instagram under her picture [by her daughter]. Indeed, the picture was hilarious, but it was still very special to Eva.
Eva confessed that she hasn't been doing anything from her former routine. She hasn't hit the gym, and neither has written any Novella. Instead, she is just busy being a fun mom.