Our's and everybody's Rocky Balboa knows " ain't all sunshine and rainbows." And, again the pro boxer's alternate self, Sylvester Stallone is being realistic. So, the star has decided to sell their vacation retreat in the Palm Desert community of La Quinta, Calif. It is a couple of hours from the southeast of Los Angeles.
That house has been up for sale a lot of time, so, it is nothing new for the star this time. However, the star will face a hard poke if he sells the house. The house is priced at $3.35 million. Besides, according to some documents, Stallone bought the house a decade ago for $4.5 million. This means that the star will face a loss of $1.2 million (which is still a lot).
About The Beautiful Stallion's $4.5 Million Abode.
The Mediterranean-esque house measures nearly 4,900 square ft. It is located in the guard-gated Madison Club, very close to Los Angeles. The house features a classic red tiles roof with a driveway which has three identical villas in the adjacent. Behind the tall walls, lies the paradise. First lies a private courtyard, with a fountain. Further, there is a dining terrace surrounded by a lush garden.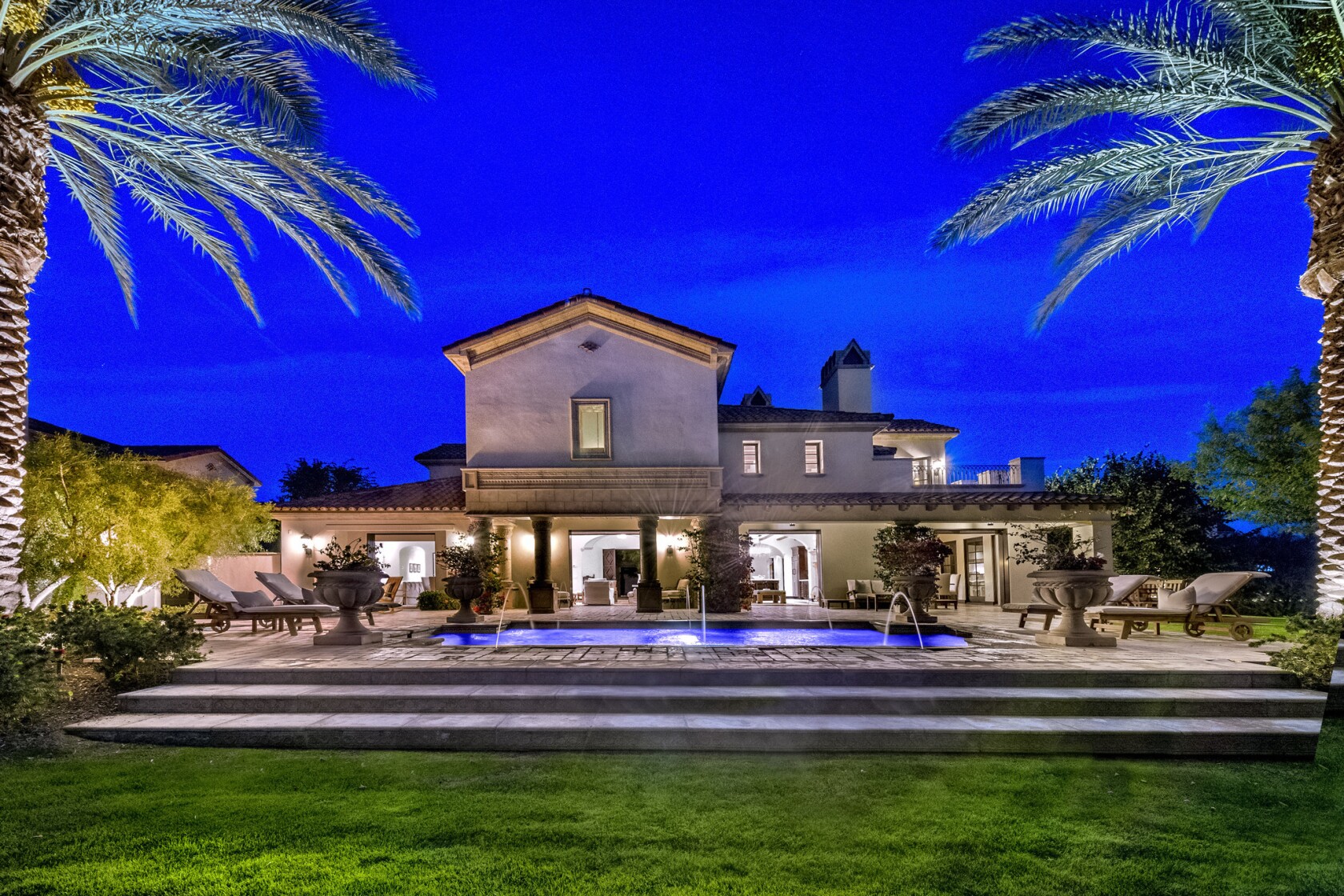 The star of the house is the 32-ft tall living room with ceilings, double the height. In addition to it, lies a well-sculpted fire-place and a beautiful media center. Beside it is the open kitchen, with island covered in granite and all the modern top-notch steel appliances. The dining area is connected to the kitchen which opens to an outdoor kitchen and BBQ grill.
The home has 2 master bedrooms, one on each floor. The one downstairs has a fireplace, a spa-inspired bathroom, and a wet bar inside the room. Plus, scrumptious and huge closets too.
The second bedroom might be smaller but still consists of a fire-place, luxurious bathrooms, walk-in-closets, and a balcony. the balcony overlooks the ruggedly beautiful mountain range that rings the Coachella Valley.
The Celeb Neighbors: A Brief List
The house is a neighbor to quite known celebrities. The list includes Kris Jenner, Cindy Crawford, Ray Romano, and many more.