The world bid goodbye to Ken Osmond, one of the iconic actors in Hollywood. Ken was known for his role as Eddie in Leave It To Beavers. In addition to being a great actor, he was a good human being too. Ken's son has released an open letter in which he was praised his father as a person. His representative released this letter.
Ken As Eddie Haskell
Ken, in an interview back in the year 1992, had said that everyone knows Eddie Haskell. We all know one person whom we can blame thins on. His character, Eddie on Leave It To Beaver, represented this very trait.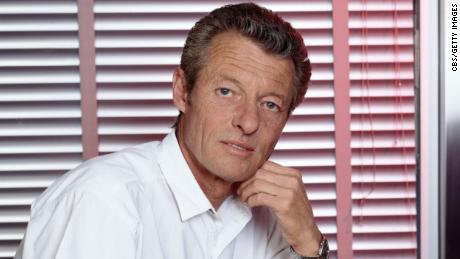 Leave It To Beaver was a comedy show which ran from 1957 till 1963. In this show, the famous troublemaker played by Ken was Eddie Haskell. This very character became so popular that Eddie became a household name. Eddie was the friend of Wallace "Wally" Cleaver.
In the show, we could always find him up to something or the other. He was always cooking a mischievous plan. Later on, we found Osmond reprised his role as the iconic Eddie in the 1983 TV movie "Still the Beaver," the 1980s TV reboot "The New Leave It to Beaver," and the 1997 film "Leave It to Beavers." The trouble maker, Eddie, remains one character in television history, which is still talked about.
Ken Will Be Missed!
Bonnie Vent, Ken's representative, had provided the statement from his son regarding his demise. His son had said that Ken Osmond was surrounded by his family and his loved ones before passing. He was a great father and a kind human being. He will, indeed, be missed.
This is what his son had to say about the passing of his dear father. Well, the whole world is mourning the death of an iconic actor and human being.