Cardi B has been rewarded for her great rapping skills and music folks. Yes, the female rapper just received her Grammy in her mailbox. Cardi B is excited about her win. It looks like someone got the best lockdown gift in their mailbox this year. Cardi B was competing against a whole lot of amazing singers. But she did make it to the top and fans of hers cannot currently contain themselves.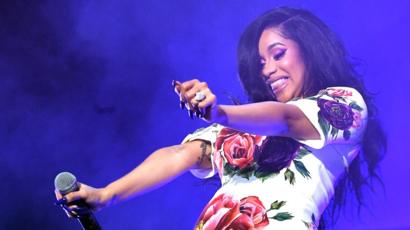 Cardi B is currently isolating with her husband Offset, who is also a rapper. They share a little one-year-old daughter named Kulture. All of them are separating together and after Cardi's Grammy win is one of the best moments of their lives.
"Best Rap Album"
Cardi B is immensely popular, and she has had great wins in the past. Some of them are Please, Me, Bodak Yellow, and many others. Previously Cardi B is now the proud winner of "Rap Album Of The Year" at 61st Annual Grammy Awards. She bagged this award for her album named 'Invasion of Privacy.'
This she got her Grammy mailed to her doorstep, and she has indeed made history.
Cardi Shares Award With Mac Miller
Cardi B has created history by becoming the first woman in history to win this award as a solo woman artist. She even paid an emotional tribute to Mac Miller too. She said that she was sharing this award with him. This was a wonderful gesture on her part.
Cardi B was competing against late Mac Miller's album, Swimming, Nipsey Hussle's Victory Lap, Daytona, and Travis Scott's Astroworld. She did deserve this award given how iconic she as a singer is.
CArdi could be seen thanking her little daughter with whom she was pregnant when she had started working on the very album. Fans of the rapper are going gaga after this revelation.