The controversy surrounding the divorce of Johnny Depp and Amber Heard doesn't look like it's going to end ever. On the one hand, where the hearing for the case is pending in court, fans on the other have been demanding Warner Bros and DC to fire Amber from Aquaman 2. She plays the role of Mera in the series.
Is Amber Heard Fired From Aquaman 2?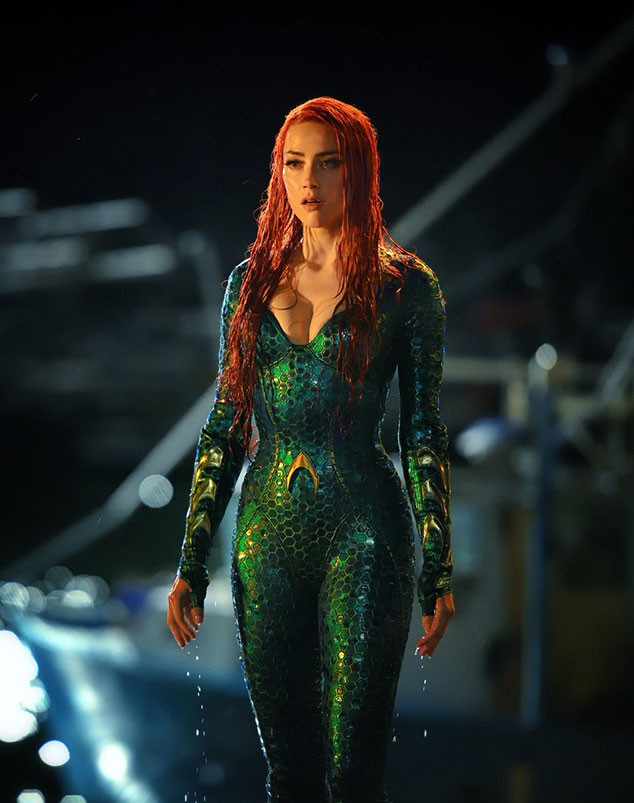 Since the time the news broke out of Amber Heard physically attacking Johnny Depp, fans are infuriated. A petition from Change.org has received more than 40,000 signatures from the fans who are demanding for Amber Heard to be removed from her role in Aquaman 2.
There are rumours that she has been fired because of the petition, but there is no confirmation from the official authorities yet.
Has Amber Heard Become Uninsurable Like Robert Downey Jr? 
She may or may not have been fired, but it looks like she has become uninsurable like Robert Downey Jr.
Uninsurable is a term used when having a person's public image has gone down, and people have lost faith. Having a person in such circumstances harms the production of the film they work on and the distribution. It affects film monetarily. However, uninsurability doesn't stay forever and can be changed over time. But it does impact a person's image for some time.
A long back, Robert Downey Jr was called uninsurable because of his drug addiction problems. But he worked his way out and is now one of the most successful actors. He even went on to become everyone's favourite Iron Man in Marvel series.
And seeing the current situation, Amber Heard is going to be another celebrity to the list.
Amber Heard Had Been Called Out For Cheating With Elon Musk 
Last month a couple of intimate pictures surfaced the internet of Amber Heard with entrepreneur Elon Musk. The pictures are said to be from Johnny Depp's private villa. But the location is not confirmed. Amber Heard has been accused of cheating by Johnny Depp with Elon Musk.
However, Musk has denied the charges.