Having a sex tape leaked is a huge controversy. But having a sex tape leaked which may or may not be the alleged's can be a little more weird than general. A similar case happened with Rapper Kevin Gates on May 16. A video surfaced and found it's way all over Twitter that featured Kevin Gates with another woman who does not appear to be his wife.
No Confirmation Or Denial From Kevin Gates On The Video Yet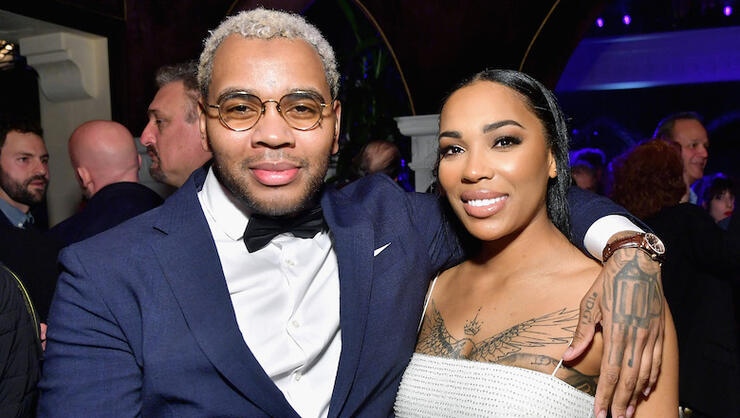 Recently a sex tape of Kevin Gates has leaked on Twitter with an unidentified woman. However, there is no confirmation regarding the person who is in the video is Rapper Kevin Gates or someone else.
The video surfaced on May 16, but there have been no comments so far from Gates regarding the video. He has neither confirmed his presence in the video, nor has he denied it. Nevertheless, people have already made their opinions on him. And are reviewing what they saw.
Fans Are Disappointed In Kevin Gates (If) For His Performance In The Sex Tape
Since the time the video started to trend on Twitter, some fans say that it is Kevin Gates while some say that it could be someone who looks like him. While the others seem to be making fun of the alleged Kevin Gates in the tape. They are thrashing him left right and centre for the sexual performance.
A user wondered if the person in the video is someone else or if Kevin Gates is cheating on his wife and filming it.
Another tweet read, "also im disappointed and unimpressed .. and disappointed and unimpressed."
While another read as, "All the ladies after seeing the sex tape of Kevin Gates and he wasn't doing the sh*t he said he'd do in his songs."
Kevin and Dreka got married in 2015 but have known each other for over a decade. She is not only his wife but also his manager. In an interview given back in the year 2018. Dreka said that she had spent 12 years of her life making Kevin's career.
She has done it all without knowing the industry. And she did it only to help Kevin achieve his dream of becoming everyone's favourite rapper.
Neither Kevin nor Dreka has addressed the issue.