It looks like Elton John has had the time of his life with Royal Highness of England. He recently wrote a new memoir called Me, and it is filled with the Royals not being so royal. An excerpt from the memoir has blown up all over the internet, and we cannot get over it. As per his memoir, the Queen slightly slapped her nephew Viscount Linley and said: "don't."
Elton John Revealed Some Hilarious Incidents From The Royal Party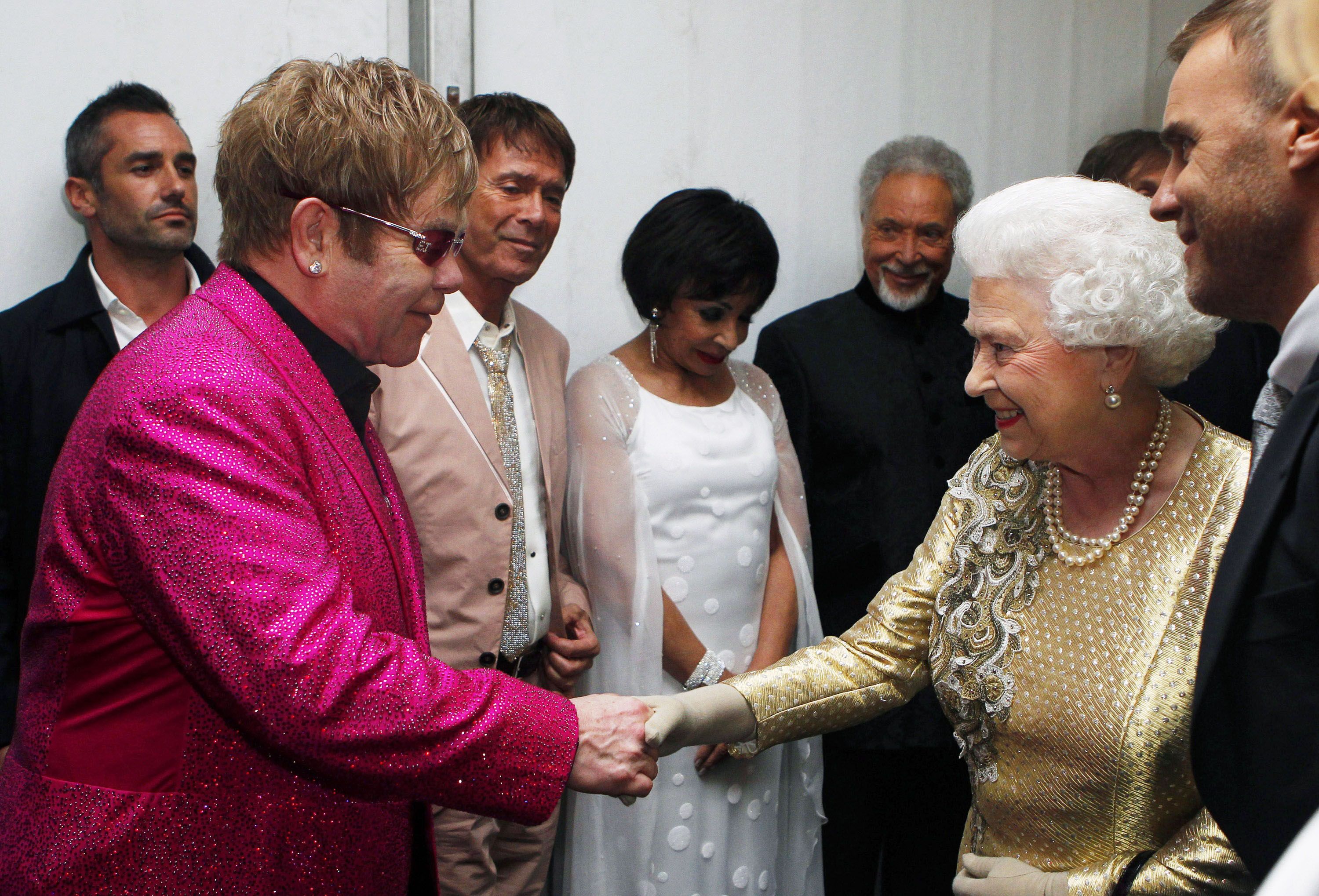 In the memoir, he recalled that he attended the party with Queen Elizabeth, her sister Princess Margaret and Margaret's son and daughter. Viscount Linley, a.k.a David Armstrong-Jones, and Lady Sarah Armstrong-Jones are the children of Princess Margaret.
He recalled that at the party, Queen Elizabeth asked Viscount Linley to check on his sister. Lady Sarah was sick. But Viscount Linley tried to pass Queen's wishes. Following this, as per John, Queen slightly slapped Viscount and said: "don't."
He wrote that Queen is not accurately portrayed as she is in the media. He said that she could be quiet hilarious at times in private. And said he wondered if Viscount Linley went to check on his sister after his interaction with Her Majesty.
He added that while he was watching all of it, Queen noticed him and winked at him.
Elton John Revealed A Physical Fight Over Princess Diana
Elton John spilled more and revealed that during the party, the dinner guests were going towards the dining room. And Stallone and Gere weren't anywhere. And in their absence, they were trying to resolve their differences over Princess Diana with a fist-fight.
We don't know what exactly happened between the two. We might have for it to occur on Netflix series The Crown to understand what went wrong between both of them.