Are you ready for a heartbreak? Then get your tissues already as the last nine episodes of the series Fuller House will be coming out on Netflix soon. The makers released a trailer for the part B of Fuller House Season 5 on Tuesday.
The sitcom has been a favorite for the audience since the time it started back in the year 2016. And now its finally coming to an end. Fuller House Season 5 released part A in December last year, and part B is all set to be released in June this year.
What Has Happened So Far In Fuller House?
Fuller House is a comedy series based in the time of 1980s-1990s. The series is about a young woman named D.J., who was recently widowed and is lived by her three young sons. Soon after, her sister Stephanie and her best friend with her daughter move in with D.J., And this where the craziness and epic fun starts!
The series aired on Netflix in the year 2016, and Fuller House Season 5 is the last from the series. However, Fuller Season 5 consists of 18 episodes and is being released in parts. Fuller House Season 5A was released in December 2019 with nine episodes. And Fuller House Season 5B is all set to be released on Netflix on June 2, 2020.
In Fuller Season 5A, we saw that Steve had proposed D.J. Kimmy's ex-husband Fernando wants to get back with her and proposed her again. And Stephanie was already Jimmy's fiance. And in the excitement of all, they all decide to have a triplet wedding.
What Is Store For All In Fuller House Season 5B?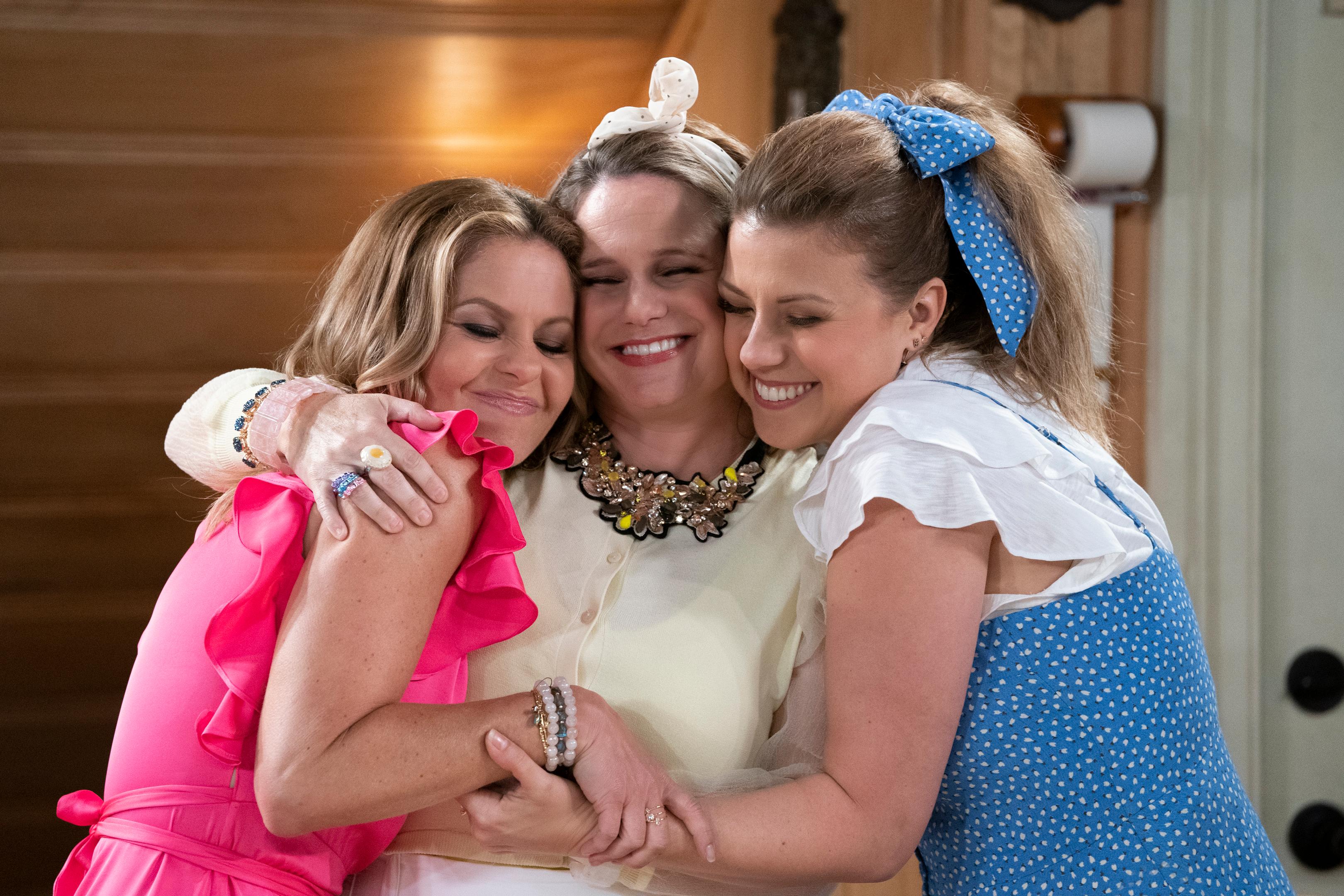 Now that the trailer has been released. We know that we are also coming closer to the fact that we all have to say goodbye to the series. In the trailer, we saw that the house is going into madness in planning a triplet wedding. So the final episodes will cover all of it.
In an interview with the sources, the stars revealed that they did say goodbye to the series long back, and it never gets any easier. And it's not going to be easy for the fans either. Till then, we can binge-watch the series before June 2 for Fuller House Season 5B to be out on Netflix!
You can watch the Fuller House Season 5B Trailer here.