Zayn Malik and Gigi Hadid have expected their first child together. Amidst their, on and off the relationship, Zayn and Gigi have stuck to one another and taken the relationship a step ahead. Zayn and Gigi have been spending time together on a farm in Pennsylvania while isolating together.
Recently, news about Gigi's pregnancy got leaked, and soon Gigi herself confirmed the same on Jimmy Fallon's online chat show. Both of them are happy about the little bundle of joy awaiting them.
— georgethejeweler on Instagram story pic.twitter.com/J1Lnb1dH9T

— Zayn Malik Updates (@ZaynReport) May 2, 2020
But, now fans are speculating something bigger. Pictures of Zayn's latest tattoo has been surfacing on the internet. Netizens are now positive that Zayn and Gigi are already engaged.
"Sing And Dance Together"
Zayn's new tattoo has excerpts from Khalil Gibran's book, which signifies marriage and married life. This has been inked on his arm and goes, "Sing and dance and be joyous but let each one of you be alone.
Give your hearts, but not into each other's keeping. Stand together, yet not too near together; For the pillars of the temple stand apart. And the oak tree and Cyprus grow not in each other's shadow."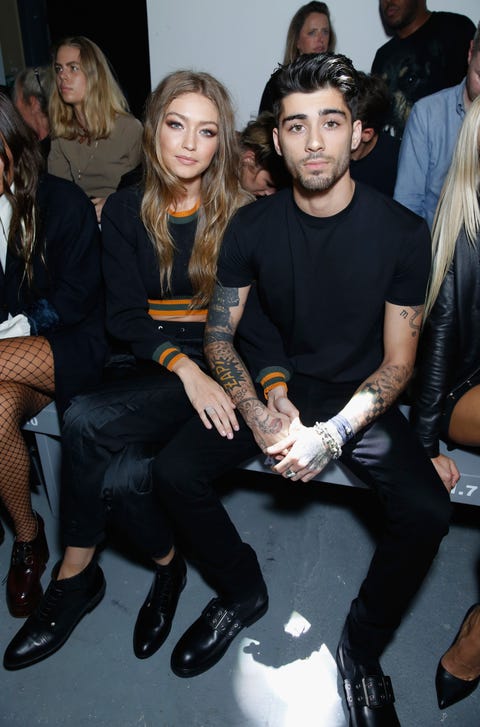 Zayn has inked these beautiful words. This entire stanza points towards marriage, love, and togetherness.
Some Fans Speculate Secret Marriage
Some fans even believe that Zayn Malik and Gigi Hadid have had a secret marriage too. While there is no confirmation about the engagement rumors itself, speculating a wedding is something too much. We, for sure, have not seen a ring of either of them till now.
Even Gigi and Zayn have not made any official announcement in this direction. All we can do is wait for an official announcement about the same or them clarifying this confusion that has been caused all along. But, fans of Zayn and Gigi are excited about their baby.