The American web television series "Cursed" is getting a lot of attention now. The show has drawn inspiration from the novel written by Frank Miller and Tom Wheeler. The epic fantasy drama series will have about 10 episodes.
So it is quite evident that season 1 of Cursed is going to please the fans. And the show is something to look after in the coming times.
The Expected Release Dates:
The filming for the show has already completed by September 2019. The show has shot in multiple locations in England. So the show is in post-production for a long time now. But it is understandable as the pandemic has brought filming of major shows into a standstill.
The graphic novel by the same name is getting released on October 1, 2020. So we can expect the show to get released anytime by the end of 2020 or early 2021.
The Plot For Cursed Season 1:
The series brings us the story of a mysterious teenager Nimue. The child has been gifted from birth. The story tells us the tale of how the child goes on to become the lady of the lake. After the unfortunate death of her mother, she pairs up with a mercenary named Arthur.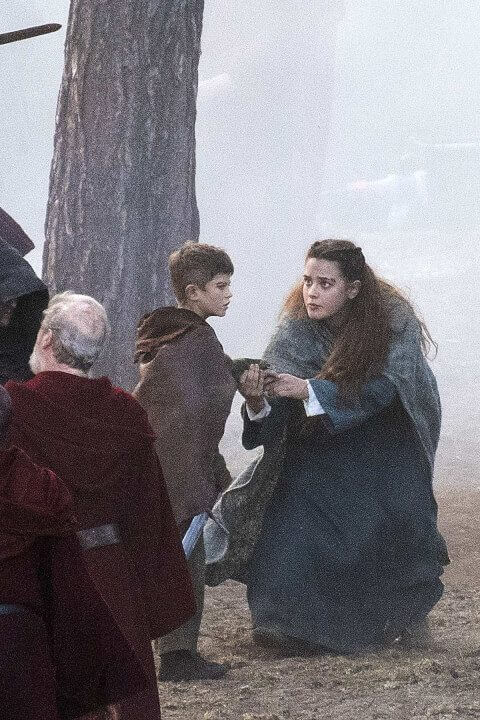 Both of the protagonists together set out on a journey to deliver an ancient sword to Merlin. The story shows us how the strength and determination of the girl is glorified, who puts a brave fight against the red paladins and King Arthur as well.
Is Daniel Sharman Onboard For Season 1?:
As of now, we are sure that the 13 Reasons Why fame Katherine Langford is going to play the lead role Nimue. Moreover, Bella Daynewill will play the role of Red Spear.
There are also rumours regarding Daniel Sharman joining the cast to portray the role of The Weeping Monk. Apart from the other cast includes Devon Terrell, Peter Mullan, and Gustaf Skarsgard.