Venom: Let there be carnage is the upcoming Venom edition from the Marvel Universe. Venom was an unexpected hit for Sony at the Box-Office. And it was with no question a sequel would arrive.
Venom: Let There Be Carnage is expected to be launched in the United States on June 25, 2021. The launch was postponed from the pre-scheduled release date of October 2020. The postponement was owed to the current coronavirus pandemic in the world.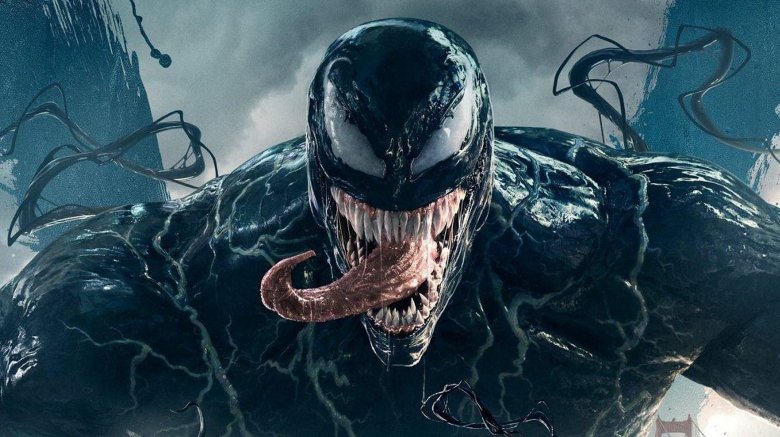 Even though the release date is being postponed by almost a year, but fans just can't stop guessing about the movie. And so what is now rumored to be a leak, fan art has become the talk of the MCU town lately.
The Symbiote takes over Tom Holland's Spider-Man in the new fan art of Venom 2. There's been loads of speculation of Holland potentially joining hands with Tom Hardy for the hotly awaited film. But no one at Sony or Marvel Studios announced it.
Spider-man turns sinister in the new fan art.
Recently Tom Hardy posted very horrific artwork showing the cutting of the Symbiote into the flesh of Peter Parker. But Hardy removed it quickly without any further reference.
The person responsible for the latest Venom 2 artwork is the designer spdrmnkyxxiii. Tom Holland's mask can be seen plainly, but the Symbiote takes over gradually, rendering one of his eyeballs translucent.
Fans of the Marvel Cinematic Universe would like to see that happen on the large screen. But it is uncertain whether it's going to go down like that.
It's only a matter of time before we can see Venom of Spiderman together.
Venom 2 has been pushed back to next year. Spider-Man 3 has also been postponed, leaving Peter Parker for the near future in limbo. Once things fall back to some sort of normalcy, Tom Holland will go back to work on the long-awaited Uncharted film before working on Spider-Man 3.
Venom 2 will arrive in theatres next year, as long as everything goes according to schedule. Peter Parker exists in both Sony and Marvel universe, so it is just a matter of time before we see it all together.