As we are all left stunned by the four-episode mini-series, Unorthodox, there is much more to story that we should know. However, we do know that the show is based on a real-life story.
We witness transformation within a short period on the screen. The show follows the life of Esther "Etsy" who runs away from her Hasidic Satmar community. Etsy is a young girl who decides to leave her community after a year of marriage.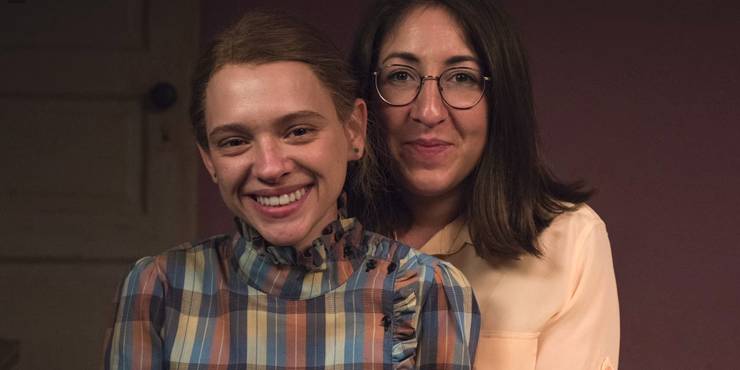 Although the story on the show takes place quite fast, the real story is comparatively much longer. And we are here to lift the veil from and discuss the actual events that took place.
The Real Etsy And Her Beliefs.
Etsy's story is based on Deborah Feldman's 2012 memoir, Unorthodox: The Scandalous Rejection Of My Hasidic Roots. The Netflix show tells us the story only to a fixed point and not ultimately. However, everything about Etsy's life in Williamsburg is right, but her journey to Germany is fictionalized.
To start with the similarities between the characters, both Felman and Etsy were left by their mothers in childhood. However, In reality, Feldman's mother left the community and came out as gay.
However, In the show, Etsy's mother moves to Berlin but later turns out to be lesbian. Feldman married at 17 and welcomed a child when she was only 19.
Feldman's Decision To Run Away; Why Did She Do It?
Feldman told that she was pressurized by her in-laws and elders to consummate the marriage, which was quite difficult for her as she was suffering from a disease called, Vaginismus.
Later, when she found out that she was pregnant, she became overwhelmed, as she didn't want to raise her child in a Hasidic community. She didn't want her child to live a hard life as his mother did.
Following this, Feldman decided to run away. She says that it was the hardest decision she ever made, but it pushed her out. She said, and I quote, "That was the hardest experience of my life, but it was also the experience that pushed me out, so I'm grateful for it."