The Amazon Prime hit, Grand Tour, has its new episode in a row. The famous trio is of the hit series is going to sport the legendary trio, Jeremy Clarkson, James May, and Richard Hammond. But this time, they won't be behind sporty wheels.
Instead, they will be going on piloting boats across Vietnam's Mekong Delta, forgoing cars for a watery adventure.
The trio has indeed swapped their choice of transport, but nothing can swap this iconic trio's dynamic altogether.
Episode To Hit On Friday
The new episode is going to hit Amazon Prime on Friday. It will be fantastic to see the three of them behind water vehicles putting up a great show. The 90-minute episode will be sporting supercars.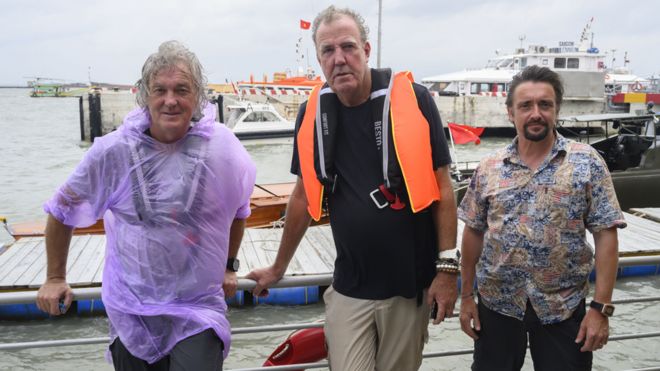 The trailer of the latest episode had dropped last month. In there, we had got a glimpse of the mischief, and fun of the three could be seen.
Grand Tour, "Seaman"
It can be seen in the episode that Hammond arrives first in a high-performance Scarab rocking twin V8s producing 850 horsepower (633 kW). This bright, red, teal and purple design look better suited for an 80s windbreaker than a powerboat, though it would disappear amongst its Florida siblings.
Then we have Clarkson arriving next in a row in a PBR (Patrol Boat, Riverine), which were used during the Vietnam War. It, too, has twin V8s, but they only produce 700 hp (521 kW).
Then last not the least, May arrives in the least inappropriate boat in typical Captain Slow fashion – last. May has fancied a wooden boat that's longing for the calm Venice waters. This iconic arrival did put up a great show.
Now the "Seamen" will be gracing our screens with some frolic on waterways. Viewers will get to experience some action on waterways this time. Well, this changed format was a huge treat.