Unfortunately, yes, it is the end of Orange Is The New Black. It turns out it was a mutual agreement between Netflix and the creators.
A Mutual Agreement between Netflix and Creator

Viewers have been upset at Netflix for ending shows in their absolute prime- but there is one season that has run its time. Orange Is the New Black got a great ending after a total of 91 episodes! The creator Jenju Kohan was on-board with the decision of the cancellation.
She did tease in 2017. She revealed that she was leaning towards a Season 7 final farewell. However, Kohan is pretty upset to see it go. After the official announcement of the cancellation in October 2018, she said, "After seven seasons, it's time to be released from prison. I will miss all the badass ladies of Litchfield and the incredible crew we've worked with. My heart is orange but fade to black."
Netflix's Vice President stated that she is grateful to Jeni Kohan for her ground-breaking vision and the talented teams of producers and writes. She cheers to a once-in-a-lifetime crew and cast for creating such a fantastic show that started new conversations and connection.
Season 7: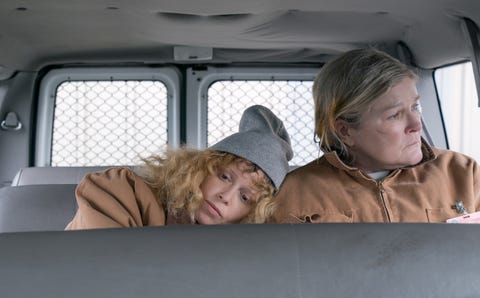 The series fell behind 13 Reasons Why and Strangers Things in regards to the most-watched series. But, it opened with an average minute audience of a whopping 5.3 million in its first three days in the US. After binge-watching the 13 episodes of Season 7, we can't help but wanting Season 8.
The seventh season came out on July 26, 2019. The show follows the story of female prisoners behind bars with flashbacks of the inmates' lives outside of prison. The show did not shy away from an unusual ending. They did not give "happy" endings necessarily. It was good enough, hey, that's life.
Orange Is the New Black is the longest-running show on Netflix.
What about Spin-offs?
The possibilities of spin-offs look next to none at the moment. But Dale Soules sai that she would go back the very next day if she were asked to return. This show had one of the most diverse casts of women in the history of Television. the show is one for the history books.