Altered Carbon Season 3 is announced, and we have new information! Will the Cast change? Will Takeshi Kovac wear a new face?
Here's everything we know about this sci-fi series.
The Renewal Status?
There is no official announcement by Netflix yet. After Season 1, we got the renewal announcement five whole months later. So, we wouldn't be surprised if Netflix did end up taking that long. But, don't worry, our fellow fans, we are most likely to get a Season 3. The previous Season had a great reception, Netflix knows potential when it sees it.
Do we have a Trailer yet?
No, not yet. But, we predict the trailer to come out more or less a year from now. If we trace back Netflix's steps to the promotions of Season 2, we were given a teaser after a whole year! We had to wait THAT long for a glimpse of just a teaser. So, we think it'll be similar to the last time, somewhere around early 2021.
Here's the previous trailer for the time being.
Who is not coming Back in Season 3?
The thing which everyone wants to is whether Anothony is coming back as Takeshi Kovac. However, he will not again. Ivan Carrera and Danica Harlan are not returning. But, Will Yun Lee, Chris Conner as Edgar Allan Poe, Renée Elise Goldsberry as Quellcrist Falconer, Simone Missick as bounty hunter Trepp, and Dina Shihabi as Dig 301. There are hints given as to who will take over Takeshi Kovacs' role in the upcoming season.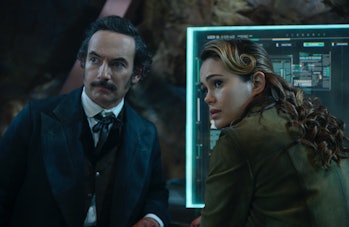 How many episodes will get this time?
We had ten episodes in Season 1; there was a lot of plot-building and characterization to be done. But, Season 2 consisted of 8 events. So, let's assume we'll get eight episodes around this time too.
Article: Who should play Takeshi Kovac in Altered Carbon Season 3?