In today's time and generation, the term Netflix has become identical. For people, life doesn't usually operate without binge-watching Netflix every day. Particularly now, with the outbreak of CoronaVirus, confined spaces such as cinemas are not the fittest places to go right now. So, even for those who are not too assured about the new period movie websites, you don't have numerous other options. We're here to help out and provide you with a listing of the top 5 most exciting and binge-worthy series to view on Netflix!
COMMON NOW SCROLL DOWN FOR 5 BEST SITCOMS!
1] FRIENDS(1994-2004)
A legion of fans would want to kill me for not posting this show at the top of the list, especially while I am writing about Sitcoms. One of the most famous worldwide sitcoms of all time is 'FRIENDS' narrates the story of a bunch of best friends in their youth age of 20s, staying in an apartment in New York City. The series focuses on their love relationships and their career. What are you waiting for grab some snacks and start watching the legendary show on Netflix?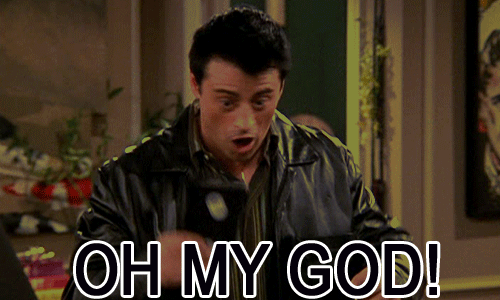 2] The Office (2005-2013)
Considered one of the best sitcoms of American television whose British version is also found to be the best of British series. 'The Office' has its faithful fans. The story is about a paper organization that is losing its customers because of the influence of the Internet in the business. It revolves around the lives of the people functioning in its dull environment.
3] The Good Place (2016- present)
Eleanor Shellstrop finds her self in a Good Place, which is a small village version of heaven. Nevertheless, it was not difficult for her to realize that this place is only for her. Getting inspired by goodness around herself, she becomes the right person.
4] Grace and Frankie (2015- present)
Jane Fonda and Lily Tomlin are starring in Emmy nominated series Grace and Frankie. Grace and Frankie never liked each other. Both their husbands are divorce lawyer and are best friends, which is why the women handle meeting each other. Their husbands leave both Grace and Frankie as they are gay. Seeing each other's life turning upside down, they rely on each other and become good friends.
5] Santa Clarita Diet (2017- present)
Sheila and Joel are ordinary citizens of Santa Clarita. Timid Sheila's whole way of living changes when she becomes very, very sick. For a few minutes, her husband thinks that she is dead, but then she wakes up and is okay. Except for her appetite, which has changed completely, instead of chicken, she wants human flesh.