Noah Cyrus and Lil Xan's breakup story was one of the weirdest of them all in Hollywood. It has been around a year post their dramatic breakup. But it looks like something is brewing between the two of them. The former couple was found together in a car on April 3. Give the present scenario; both Noah and Xan did not say much attention to the social distancing norms and went out on a ride.
Are Noah And Lil Xan Living Together?
After them being spotted together, many fan theories have started surfacing. According to the social distancing norms, people who are not living together must maintain a distance of six feet between one another. But Noah Cyrus and Lil Xan were nearby.
This has led people to speculate whether the couple is living together or not. Even the fact that both of them have started dating one another is not confirmed yet. Neither of them has spoken about this matter currently. Well, for now, all fans can do is speculate.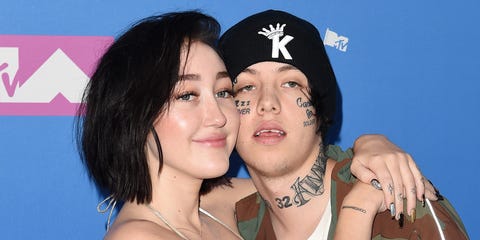 "Coronavirus Is The Most Lonely Thing."
Lil Xan, the very day on which he had gone on a drive date with Noah Cyrus posted a picture on his personal Instagram handle. He had posted a selfie in front of a tall mirror while he was sitting in front of it. He had captioned the picture, "Coronavirus is probably the most lonely thing lol how are you guys coping with it?"
It was not just Lil Xan who took to social media to access the tides of their recent meetup. Even Noah Cyrus took to Twitter and wrote, "what's the tea." Fans are speculating Noah wrote this in light of her being spotted with her ex Lil Xan. Both Xan and Noah getting back together is a huge mystery for now. Let's, wait and watch what happens next.