The Netflix crime thriller is in the headlines for several reasons. The series had a robust response from both fans and critics. The show had a rating of 97% on Rotten Tomato.
Both the seasons had a very successful run so far. Now if you had watched all the episodes of both the seasons.
Then you are most likely sitting on your couch with all sorts of questions in your head. Questions like what the future is for Bill Tench and Holden Ford, and the rest of the show's characters. Will the BTK killer ever get arrested?
Or, you are confused that if the third season will ever get released or not?
Will there be a Mindhunter season 3?
About Mindhunter season 3, we have to say that unfortunately, we can't be a hundred per cent sure. Netflix is yet to confirm a third season of this hit crime thriller show. On January 15 Netflix had announced that they had released Mindhunter actors Jonathan Groff, Holt McCallany and Anna Torv from their contracts.
Before you start to panic, it is essential to keep in mind that Mindhunters producer David Fincher is currently busy working on another show named Love, Death, and Robots. Fincher is also working on a feature film called Mank.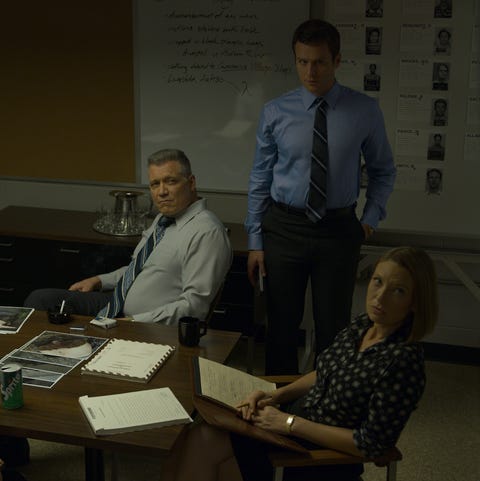 They both are Netflix's projects. A spokesperson from the Streaming giant said that there is still a possibility that Mindhunter may return once David's schedule clears up. It is reasonable that David would return to Mindhunter because back in 2019 Holt McCallany said that David has some big plans for the show.
When can we expect Mindhunder season 3 on Netflix?
Now the critical question is Mindhunter season 3 premiere date. Well with talks on hold and no official statements. It is very safe to assume that a Mindhunter season 3 is very far away. The show has already seen delays in the past too. So if David decides to return to the show as soon as possible, even then it won't be earlier than the summer of 2021 before we can see our favourite FBI agents again.