We all want our favourite ex-couple Jen and Brad to rekindle their romance even after a decade of their breakup, but after all of the hype. It doesn't look like the couple is getting back together anytime soon. Sources say that the couple has moved on despite the rumours of getting back together. Some stories also claimed that the couple would be getting married to each other in a low-key ceremony. It seems like they are all just rumours, and our dreams will be just dreams.
A lot of events have happened since hey started dating back in the late '90s till their reunion at the SAG Awards. Dive into the article to read more about the former A-list Hollywood Couple.
Brad's Apology To Ex-Wife, Jennifer, For Messing Up Their Marriage
Brad Pitt And Jennifer Aniston were seen having a sweet reunion moment at the SAG Awards. People were happy, and there were rumours that the ex-couple was getting back together. But they are not, the close connection could be due to the 'Once Upon A Time…In Hollywood' star asking for an apology from his ex-wife, Aniston.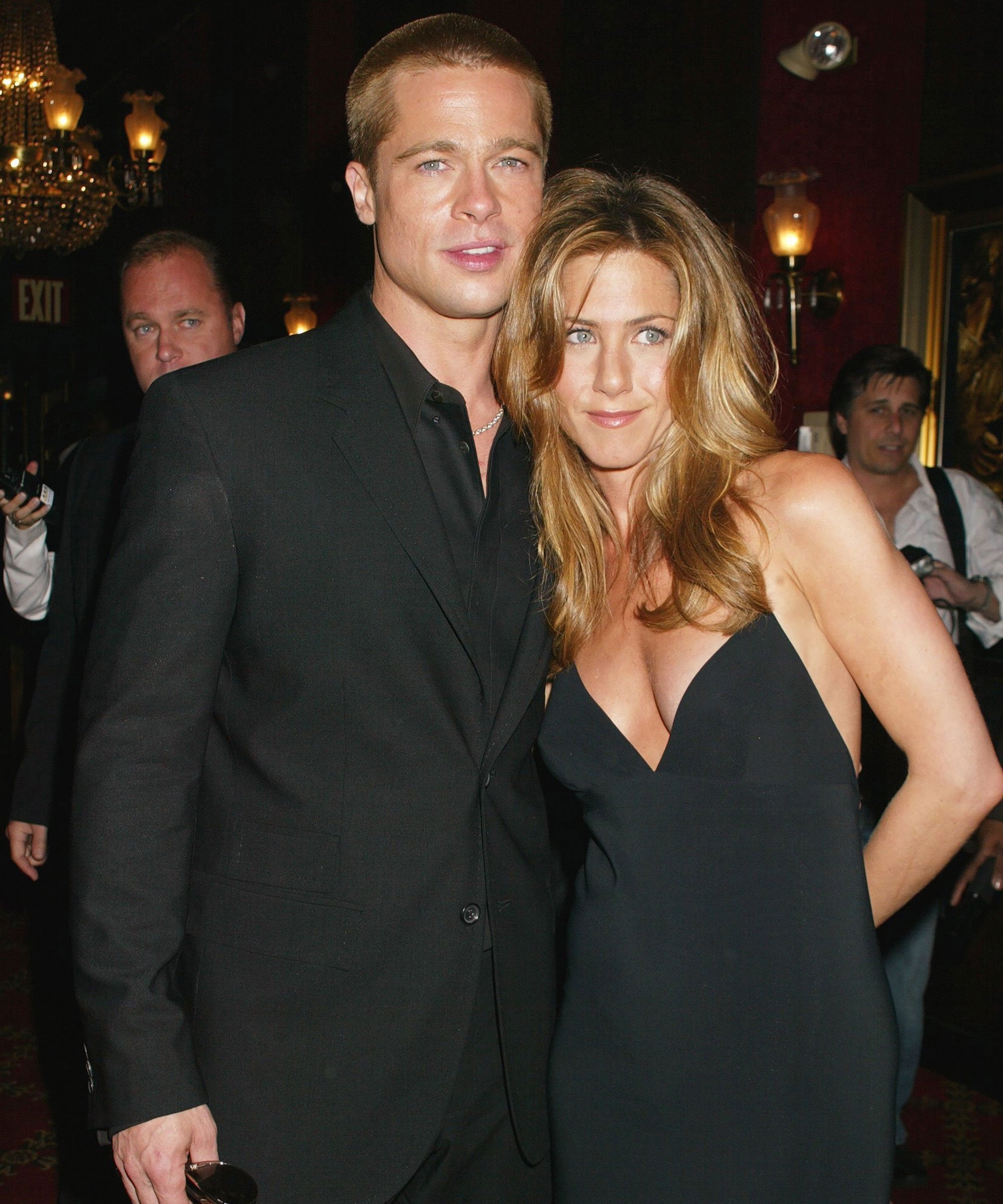 Brad is entirely sober now and is in such a different place than he was when they were together," a source told Entertainment Tonight. The source claimed that Pitt has apologized to Aniston for his mistakes that led to their breakup. He also takes complete ownership of all the issues that happened because of him in the marriage. This changed behaviour has recovered the relationship between Aniston and him, and they are back to being friends. Sources also claimed that the two have moved on.
Others Thought On Jennifer And Brad's Newly Formed Friendship
The couple might not be together, but they are back to being friends and have love and admiration for each other. Both of them have split-up with their former partners and are currently single according to the sources.
Meanwhile, body language expert Patti Wood told Good Housekeeping that there was 'tenderness' between the couple when they ran into each at the SAG Awards night. Wood said it looks like the Aniston trusts him; she is not making look like its sexual but trust can be seen between them.
"So little of their faces are showing, and yet we know they're joyful and I just love that moment of absolute intimacy between them. That's not for the cameras; they're sharing that joy." Wood added.