The global outbreak of the recently declared pandemic Coronavirus has stalled everything nearly! Pulling countries to establish lockdown for killing thousands every day. It has been the evil of 2020. The virus has hard hit even the entertainment industry, and everything has stopped altogether. Shoots have been stalled. Releases have been postponed for an indefinite time. And the new development to the list is GLOW whose fourth and last season was all ready to grace our Netflix screens until the virus cry came in. When is it coming to us? We have every little information in hand which you do not want to miss out on-
BACKGROUND
Confirmed in September 2019 about the fourth season, the winner of Emmy for Outstanding Stunt Coordination was finally renewed for its fourth season unlike most of the Netflix shows that do not pass the third season line. The show stars Alison Brie, Betty Gilpin, Sydelle Noel, Britney Young, Marc Maron, Britt Baron, Kate Nash Gayle and a lot more talented stars.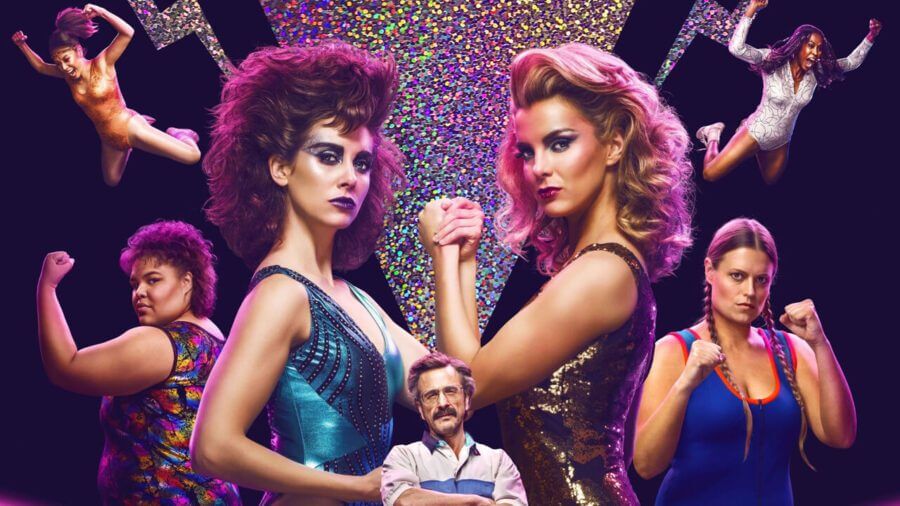 WHEN AND WHAT IS UP FOR US?
Since the lockdown has affected the whole world as a whole, we do not really see anything happening this month at most. Most of the affected countries are waiting for the virus to go away and are anticipating a June date at most to remove the lockdown, so we too expect the fourth season to be released by 2021 until any new developments add a hindrance to it!
When Kate Nash shared a shot from the shoot, the fans overjoyed in Twitter!

Alison Brie too informed that the cast was to start with its recording by March 2020. But then this pandemic struck.
WHAT DO WE EXPECT?
GLOW might see an uncertain future with everyone muddled up with their career and future. The future of the broadcasting company would also be in the dark as suspected!
We thus can just wait for the pandemic crisis to end soon and wait for the latest announcement for GLOW with our breaths stuck and thumping hearts.